Troy Barbell and Fitness

For more than 20 years Troy Barbell has been the industry leader in quality and innovation.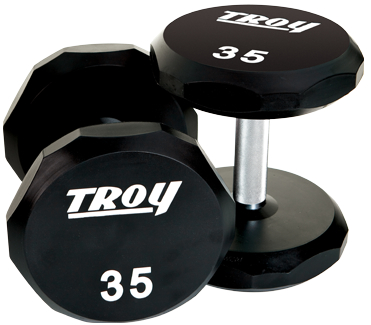 More than just a free-weight manufacturer, Troy Barbell is a full-service solution.



With 3 distinct product lines,Troy offers the best solution for every application:

Troy- Engineered to offer unmatched aesthetics and durability Troy is


the premium institutional & commercial grade free-weight product.

VTX- Rugged quality designed for vertical, specialty fitness and functional
training applications.
USA- Dedicated to providing best-in class products for the home fitness enthusiast.
Whether you're looking to outfit a gym, apartment, school or home, Troy delivers stylish durability and value with three distinct product lines each uniquely engineered for your specific application.
The FitnessZone® superstore carries a wide variety of free weight bars such as: 7 ft. Olympic bars, 6 ft. Olympic bars, 5 ft. Olympic bars, Olympic ez-curl bars, power lifting bars, super curl bars, dead lift and shrug bars, hammer curl bars, 1500 lb. test Olympic bars, black oxide Olympic bars, super "beefy" curl bars, and many more.
some builds IMAGES - troy builds QUALITY
Featured Products