Vicore Fitness
---
---
| | | |
| --- | --- | --- |
| | SOFT SURFACE TRAINING - DURABILITY AND SAFETY | |
| | | |
| --- | --- | --- |
| | VICORE PRODUCTS - SOME OF THE BEST CORE - PLAY YOU'LL EVER HAVE | |
Our equipment is based on the concept of Functional Fitness, which not only allows you to build muscle mass, get cut, stronger and leaner but to also achieve gains in the area of core strength. What ever your goal happens to be, when you combine it with a strong core muscle group, enhanced balance and coordination—the quality of your daily life and activities you perform will definitely improve.

Vicore 0-90 Bench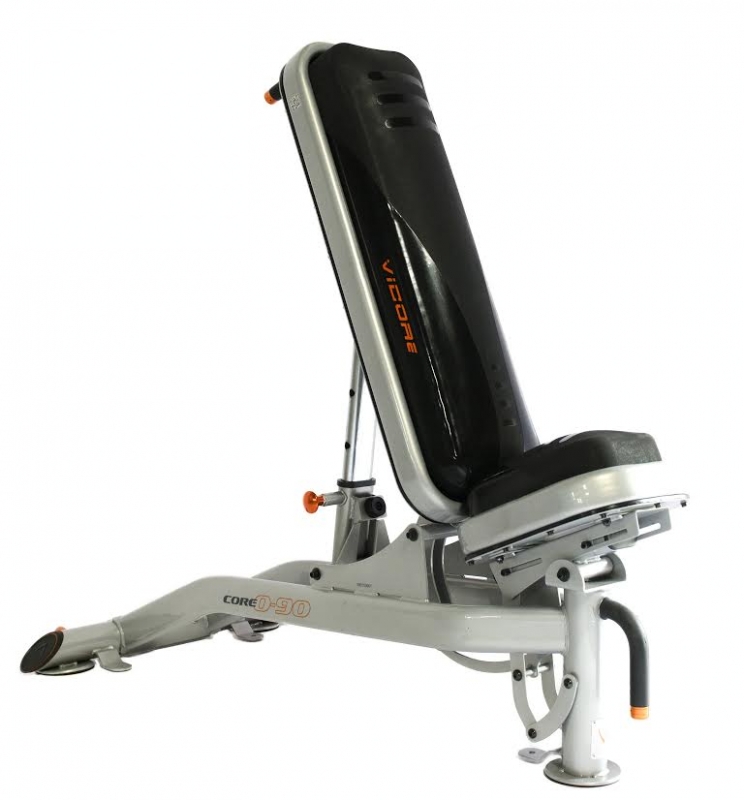 NEW Vicore Ham/Glute Machine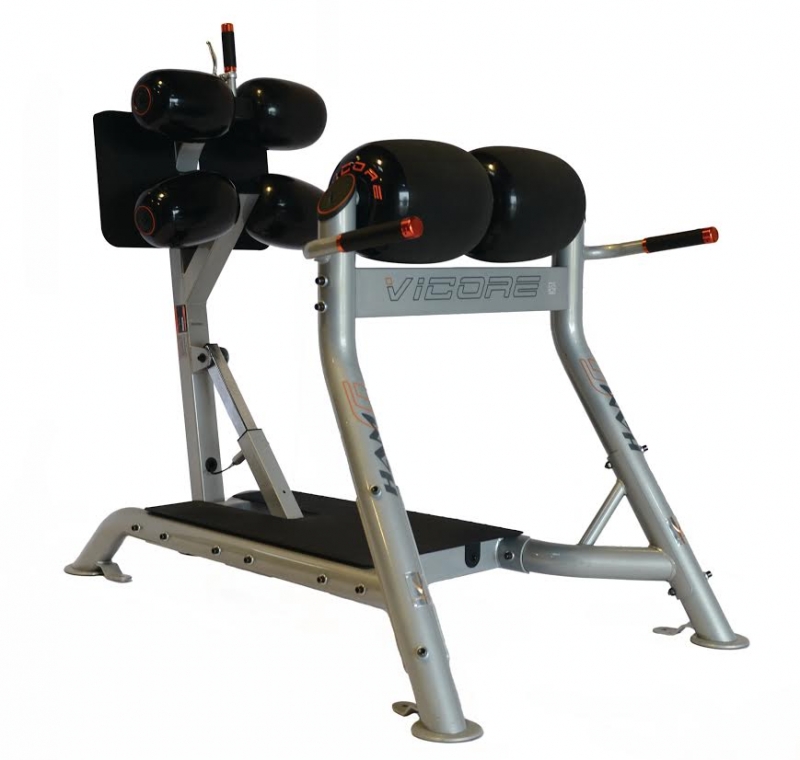 Vicore Fitness Core Bench
Vicore Fitness Core Chair
Vicore Fitness, innovators of Soft Surface Training, was awarded the prestigious Ztoty Gold Medal for outstanding quality and exceptional innovation.

Get smarter workouts and faster results with quality training with the Vicore Fitness Core Chair and start your journey to a stronger, healthier and bigger body.
FitnessZone® is the premier fitness superstore on the Internet for abdominal core training equipment. The FitnessZone® superstore offers the largest selection of core training equipmnent to meet your abdominal core training fitness needs. We offer such a huge selection of abdominal core training equipment at the best prices so you don't have to waste time searching for a lower price. Order your Vicore training equipment from FitnessZone.com today!
The Vicore Fitness Core Benchs offers benefits that traditional benches can't, the Vicore Body-Link System not only rewards your efforts with the most ripped physique you could ask for, but it also throws in an extreme dose of balance, coordination, better posture and physiology.

The Vicore Fitness Core Bench soft surface training is a phrase which describes a phenomenal advancement in the area of core strength, ergonomics, balance, and coordination. Simply put, the Vicore benches provide a better way to work out.
Throw in some weights and you have the best formula ever devised for not only building your extremity muscles (shoulders, arms chest, abs and so on), but also at the same time greatly enhancing your coordination, balance and agility.

The Vicore Fitness Core Adjust Bench soft surface training is a phrase which describes a phenomenal advancement in the area of core strength, ergonomics, balance, and coordination. Simply put, the Vicore benches provide a better way to work out. Performing the same exercises as you normally would on a Vicore bench, increases balance, core strength, neural synapse and agility. A major component of every piece of Vicore Fitness Core Adjust Bench equipment is a very dynamic component Vicore calls the Body Link System. It is an enormously strong membrane, which, when filled with air creates a very unstable surface. It is this instability that causes the user to engage all of their core muscles in order to maintain their balance.
Vicore Fitness Core Ab Technology

Utilizing infrared thermal imaging technology, you can see first hand how Vicore's patented BodyLink System warms up the core . The photos demonstrate the difference between Vicore and Traditional Benches. White denotes where the muscles are the hottest, therefore being worked the most. Notice how the core is engaged in all exercises with Vicore.balance, Skull Crushers, decrease your reaction times. The point is, anything you used to do on your old bench, now turns into a total body workout.

Tying it all together: Work your arms – rip your core. Work your shoulders – rip your core. Work your biceps – rip your core. Are you starting to see a pattern here?

It is literally impossible to do any kind of workout on an unstable surface without engaging your core, building your balance and quickening your reaction times. It is the ultimate multitasking.
DID WE MENTION IT WAS TOUGH?

Let's face it, people take risks wherever they go, its in our DNA--and the gym is no different. Our objective is to help these risk takers reach their fitness goals by designing equipment that takes the risk out. We create controlled environments that don't roll, burst, or slide. All Vicore products are subjected to extreme and redundant testing. Everything from being deliberately punctured multiple times, while under 4,500 lbs of pressure, to a menagerie of formal testing standards. We take every measure possible to ensure that our equipment is up to any challenge those creative types can think of. Besides, wearing a helmet while working out, just seems so cumbersome.

Besides being subjected to all sorts of indignities which we invented ourselves, all Vicore products have undergone and passed the following:

Mandatory European Safety Standards (TUV)
EN 957 Safety Standards
In the Fitness Industry, abdominal core training euipment is a must have for any workout routine. From beginner to professional, FitnessZone® will be able to help you obtain your fitness goals and meet your budget! We carry such brands as: Vicore, Powertec, BodyCraft, Body Solid, Stamina, PowerLine and many more. We have service technicians on call 7 days a week throughout the World for our customer's service needs. Order your abdominal core training equipment fromFitnessZone®.Com today!
Vicore Fitness Core Adjust