Stamina 1215 Orbital Rowing Machine with Free Motion Arms
Stamina 1215 Orbital Rowing Machine with Free Motion Arms
Product Code: 35-1215
Price:
$399.99
Need Expert Advice? Our friendly and knowledgeable staff is ready to help you. Call us now at 1-800-875-9145!
Stamina 1215 Orbital Rowing Machine
Free Your Inner Self
The human body was designed for vigorous work each day, not for sitting at a desk or lounging on the couch all day. Our modern lifestyles deprive the body of what it needs for strength and good health. You already recognize that, though. That's why you're searching for convenient, high-quality home fitness equipment. You've found your solution: The Stamina® 1215 Orbital Rower offers a total-body workout to help you free the sculpted, healthy body that's waiting just beneath those extra pounds.

Exhaustive Workout
The Stamina® 1215 Orbital Rower lets you reshape, and then maintain, your entire body with an exhaustive, no-impact workout. Rowing is well known as one of the most effective exercises for building a strong back while toning and strengthen your abs, arms, legs, and buttocks. Since rowing is an aerobic exercise that raises your heart rate to the level required for ideal cardiovascular benefits, Stamina's 1215 Orbital Rower can increase your metabolism, letting you more efficiently burn fat and calories.

Important Tip
Remember that while safely conducted aerobic exercise is beneficial, it is always best to exercise within the target heart rate zone-70% to 85% of your maximum heart rate.
Full-Motion Rowing
Featuring a truer, full-range rowing motion, the Stamina® 1215 Orbital Rower mimics rowing on the water. The rowing stroke entails four phases: Catch, Drive, Finish, and Recovery. Because rowing is an impact-free activity and Stamina's Orbital Rower is made for adjustable resistance, you can use to exercise your body at any age.

Intelligent Construction
The 1215 Orbital Rower is compact and portable, making it a great fit for any home or office. While the price is budget-friendly, the rowing machine is built with a steel frame for years of strength and aerobic training. The padded seat, foam handle grips, and sturdy ball bearing roller system ensure comfortable, smooth-gliding workouts. Finally, the rower is equipped with a multifunctional fitness monitor so you can track key fitness goals while you row: speed, distance, time, stroke count, and calories burned.
Stamina 1215 Orbital Rowing Machine Features
Multitude of Features

The Stamina® 1215 Orbital Rower with Free Motion Arms offers many features:

• Precision extruded aluminum beam

• Deluxe ball bearing roller system

• Smooth hydraulic cylinder action resistance

• Adjustable tension controls

• Adjustable beam incline for control of workout intensity

• Foldable rowing arms for easier storage

• Single-button, multifunction monitor displays speed, distance, time, row count, calories burned, and miles rowed

• Comfortable, thick padded seat

• Pivoting foot plates for added comfort

• Assembled size: 48" long x 32.5" wide x 27.75" high

• Folded dimensions: 48" long x 45.5" wide x 10" high

• Weight: 52 lbs.
Recommended use: For in-home use. Rowing is a low-impact workout that builds cardiovascular fitness and strengthens all major muscle groups.
Material: Aluminum beam, steel frame
Product Color: Silver frame, black seat and handles, green and white graphics
Resistance: Smooth hydraulic cylinder resistance
Comfort Elements: Thick, padded seat, pivoting foot plates
Targeted Training: Improves cardiovascular fitness and strengthens all major muscle groups
Includes: Stamina 1215 Orbital Rower with Free Motion Arms, owner's manual
Assembly: Some assembly required
Weight Limit: 250 lbs.
Stamina 1215 Orbital Rowing Machine Warranty
5 years frame/90 days parts
Order your Stamina 1215 Orbital Rowing Machine from FitnessZone.com today!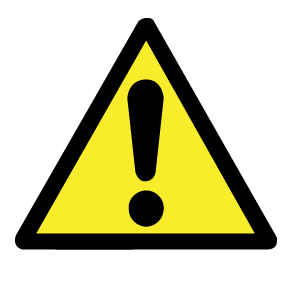 WARNING: Cancer and Reproductive Harm – www.P65Warnings.ca.gov

Customer Ratings & Reviews
Be the first to rate this item!