VibraSlim Europlate Vibration Trainer
VibraSlim Europlate Vibration Trainer
Product Code: EUROPLATE
Price:
$1,650.00

Need Expert Advice? Our friendly and knowledgeable staff is ready to help you. Call us now at 1-800-875-9145!
VibraSlim Europlate Vibration Trainer
Unlike Piston vibration, which has been shown to cause many problems, The VibraSlim Europlate Vibration Trainer vibration motion is multi dimensional. Independent research has shown that our triangular oscillating motion is the safest and most effective.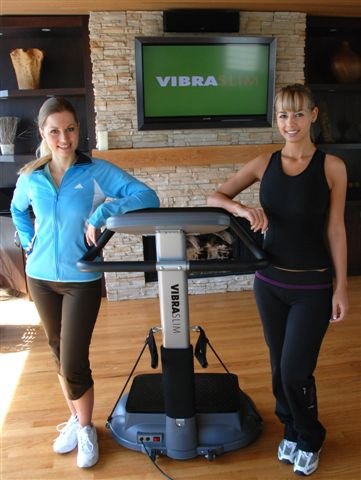 The VibraSlim Europlate Vibration Trainer is a scientifically calibrated machine that produces vibrations from the feet up distributing vibrational energy to the entire body. These vibrations results in rapid and intense muscle fiber contractions from 5 to 30 times per second. While this may not seem like it would have any desired effect, in fact the manner in which the body responds to these vibrations is truly amazing. Scientific research has shown that the human body is unparalleled in its ability to adapt to various external stressors and stimuli, and the resulting benefits derived from Vibration Exercise Fitness are from that adaptation process.
The original intended benefit of Vibration Exercise Fitness Therapy was bone density and muscle strength, but it turned out that the first advantage many users noticed was a dramatic increase in flexibility and range of motion. The quick contractions of muscle fiber not only increased flexibility, but also had many other benefits. These health benefits are possible for everyone, including enhanced metabolism, increased bone mineral density, reduction of cortisol (the stress hormone), elevation of HGH (Human Growth Hormone) and increased lymphatic flow. Whole Body machines improve fitness levels without high impact movements on joints and ligaments, and you get it done in ten minutes.
Some vibration machines have not been designed by medical professionals and engineers like VibraSlim machines are. Many of these machines are made in China and do not produce the correct vibration frequencies and G forces. Also be careful of exaggerated claims of "power" and other specifications, as they are very common.
Quality Makes VibraSlim #1 in the USA
VibraSlim builds the world's best vibration exercise machines and has been the industry leader since 2004. The Original VibraSlim has been imitated by many but replicated by none. Our continued innovation, world class engineering and controlled manufacturing processes have remained unmatched by the copycat competitors. VibraSlim invests heavily in training, research and design including working closely with our industry experts to ensure we stay on top adn continue to be the most recognized name in vibrating fitness.
For decades Americans have been fighting against their own bodies trying to get trim and healthy with yo yo dieting and ending up as heavy as ever and even in many cases gaining more weight back. Countless hours of long hard workouts end up being all for nothing and weeks of undesirable dieting ineffective.
The VibraSlim Europlate Vibration Trainer workout has changed how people get in shape and how they achieve weight-loss. Forget hour long sessions on treadmills and ellipticals 4 to 5 times a week. So few people are able to sustain this type of workout over time and in the huge majority of cases ends in disappointment. Our workout is done in your home 3 - 7 times a week for 10 to 15 minutes. That's it. Vibration Fitness is different as it not only works your muscles faster but also is able to workout muscles that are very difficult to get in shape. These are usually the little muscles that you pull when you do an unusual movement or activity.
It may only take ten minutes but the results you will see are undeniable. The faster you get started the faster you will be on the road to a healthier, happier and more energetic lifestyle. What our customers find is that they have a lot more energy, sleep better and have a very positive outlook after using our fitness machine. These positive effects are caused by how your body reacts to the oscillating vibrating frequencies resulting in faster metabolism, higher serotonin levels and even raised HGH levels. a powerful result of increased HGH (shown to be as high as over 300%) is weight-loss and toning of your body.
Vibration training is an extremely effective tool that everyone should have access to especially as we get older and our bodies hormone levels lower, metabolism slows and our regenerative abilities decrease. Why waste money on a gym membership that will not get used, get a VibraSlim for the whole family. This is the workout everyone will love to do so, get started today!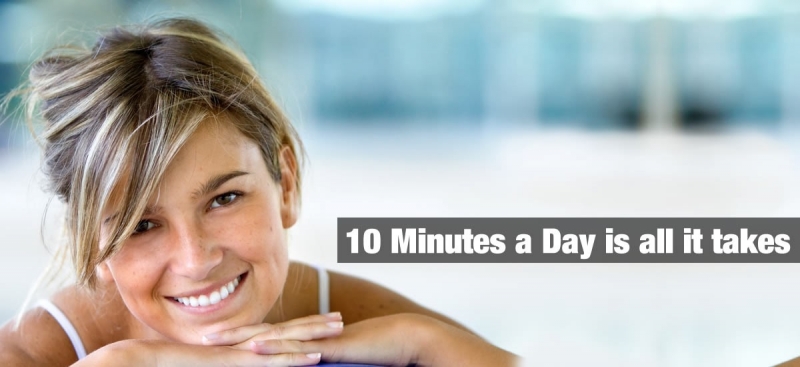 The best selling Europlate whole body vibration machine is used in Europe, North America, Asia, Australia and South America by Athletes, Doctors and people just like you to get and stay in shape. Over 1000 research reports have shown countless benefits that full body vibration has on humans. From weight-loss, increased bone density, muscle growth, improved balance, faster metabolism, better circulation and many many more. Whole body vibration is the fastest growing fitness sector for good reason!
The advanced VibraSlim Whole-body Vibration Machine is the world's leading full body vibration machine. Trusted by some of the world's leading medical and training professionals the VibraSlim vibration trainer is an effective weightloss solution that works. Vibration and weight loss have a strong relationship that has been proven in many research and medical reports over the past 10 years. VibraSlim is rated best in many vibration machine reviews for not only the best quality and function but for the best value for your money. The Europlate vibration trainer is mostly used in homes but is tough enough for clinical and commercial use also. Spend 10 minutes a day on a VibraSlim and you can finally reach your fitness goals and keep them.
| | | |
| --- | --- | --- |
| VibraSlim Vibration Exercise Machine Training Video | Body vibration machine by VibraSlim | Whole-body vibration machine fitness |
The VibraSlim Europlate whole body vibration machine is a revolutionary addition to any fitness routine.
Whole Body Vibration is backed by science and used by universities, fitness centers, athletes, celebrities, sports teams and a variety of health care professionals. Want to see the first clinical study results?

The VibraSlim Europlate is calibrated scientifically and produces vibrations adjustable from 10-50Hz. By standing on the plate, vibrational energy is transferred to your whole body. These cause involuntary muscle contractions that have been shown to provide a number of benefits. It's a revolution in fitness.

The human body has an amazing ability to adapt and whole body vibration results are a direct result of that. Muscles contract and relax up to 30 times every second, activating multiple muscle groups and helping improve strength, performance, power, flexibility and range of motion.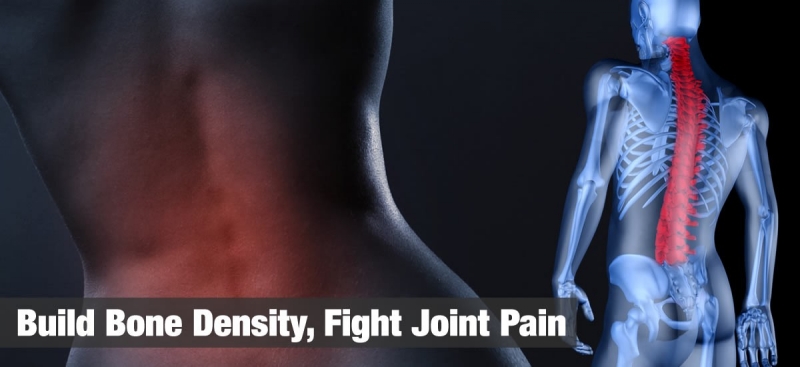 The decalcification of bones is a major problem, primarily in the elderly population. Osteoporosis comes on partly because of a lack of movement, causing circulation to decrease and muscles to weaken. Using whole body vibration, muscles become stronger and regain tone while circulation improves due to widening of blood vessels. The pulsating action stimulates bone tissue, helping promote production of new tissue. All of this can help fight osteoporosis
Build your muscle strength, reduce pain, burn fat and recover faster
The muscle contractions caused by vibration help improve athletic performance, increase blood flow and provide exercise in a low impact environment. Vibration activates the glands that naturally lubricate your joints. Sports injuries can heal faster. Lack of mobility and fatigue can be reduced. Vibration training helps in the development of leaner muscle tissue and better body tone while increasing lymphatic drainage and circulation. Studies show that this training, used three time a week for ten minutes, compares to and sometimes surpasses 60 minutes worth of training with weights in a gym.
Increased hormone levels

Research has shown that after vibrational training, the stress hormone cortisol drops while the body experiences a higher excretion of testosterone and growth hormone. The combination has favorable effects on your sense of well being and muscle protein synthesis. A Bosco study found the following effects: Testosterone: + 7% Human Growth Hormone: + 460% Cortisol: - 32%
VibraSlim Europlate Vibration Trainer Features
The VibraSlim Europlate Vibration Trainer gives you a workout that is so quick and fun, everyday you will look forward to your workout! Just 10 minutes a day 3 - 7 times a week and you are on your way. Gain measurable results from just 10 minutes per session with many groups of muscles being targeted with simple adjustments in posture and body positioning.
No more excuses or delayed trips to the gym, the VibraSlim is super compact and can be used at your lesuire whenever you have a few spare minutes. Also, because the VibraSlim® is so quiet, you can use it while you watch TV. The VibraSlim Whole Body Vibrating Machine was designed to provide all the benefits of exercise without any of the constraints or hastles. Conventional exercise can cause stress to joints, ligaments, and tendons, and risk of injury, whereas Vibration Exercise is much safer.
This fascinating new fitness technology is being used by celebrities and athletes all around the world. From hardbodies like Madonna and Gwen Stefani, to champion Lance Armstrong, vibration exercise is the choice among the fittest today. Many professional Sports teams, Universities and medical centers use Whole Body Vibrating in their regular training schedules.
Our Solid Steel construction (not plastic like the others) assures a solid and quiet operation!





The VibraSlim Europlate is Compact with wheels to move - having a footprint of only 24 x 28 inches, it will fit anywhere.





Easy operation - simple manual controls and three automatic vibration exercise settings.





Proper vibration - see-saw oscillating motion - other vibration machines do not!





VibraSlim Europlate Trainer has a Powerful 1.5 horse power motor! More vibration exercise power!





Full vibration frequency range 1 - 30 Hz - 17 manual settings!





Affordable - comparable vibration machines sell for between $3000 and $14,000!





Two year Warranty on parts and lifetime on the motor on the Europlate Vibration Trainer!





Don't be fooled by cheap imitations, get the original VibraSlim Vibration Machine.
VibraSlim Europlate Vibration Trainer Specifications
Solid steel construction

Compact - footprint of only 24 x 28 inches

Easy operation - simple manual controls and three automatic settings

Proper vibration motion with up/down movement

Powerful 1.5 hp motor

Full frequency range 10 - 50 Hz - twenty manual settings

Affordable

Two year warranty

Maximum power - 1.5hp

Input Voltage 110v/60hz

Input Wattage 550 watts 5 amps

Vibration range – 17 settings

Program settings - 5

Amplitude – 1 -10mm

User weight capability - 300 lbs - 120kg

Size - 22D x 32W x 48H inches

Platform dimensions - 22 x 14 inches

Net weight - 92 lbs / 42kg

Shipping weight 99 lbs / 45kg

Shipping box dims: 39 x 26 x 13

G. Force - 2.8 - 3.5 Gs

Frequency - 0 - 50 Hz

Vibration type - Triangular Oscillating Vibration (up, down and sideways)

Steel Construction

Certifications - UL, CE and ISO 9001

Country of Manufacture - Taiwan
VibraSlim Europlate Vibration Trainer Warranty
2 Year Manufacturer's Parts
Lifetime Warranty on Motor
---
The study shows the VibraSlim Europlate Vibration Trainer affects indicators of aging.
As you may know, Gene Koonce, the inventor of the VIBE Machine, is paying to have 17 clinical studies done on his machine at various universities. The results from the first one are in -- and are they exciting!?

This was a small study (14 people) done at Holos University in Kansas. The subject was "Anti-aging." In other words, "Does the machine assist by slowing down the aging process?"

Dr. Ginger Bowler and Dr. Norman Shealy at Holos University supervised the study. To ensure "peer review" of the results, the head of the Pathology Department at Penn State University did the pre-study and post-study blood testing and reported the results. The 14 people used the VIBE machine for 3 weeks. Each test subject took 9 VIBE sessions of 2 to 3 1/2 minutes each over the 3 week period.
Here are the results:
The participants reported 286 symptoms before using the VIBE machine. They reported only 134 symptoms after using it. This is a 53% reduction in overall symptoms. 100% of the subjects had a reduction in their symptoms. Some of the symptoms were high blood pressure, anxiety, depression, low oxygen levels, pain, sleeplessness and headaches.

Eight of the 14 subjects reported depression before the study. After using the VIBE machine, 7 of the 8 subjects reported no depression.

Free Radicals -- decreased for 9 of the 14 subjects. DHEA -- increased for 10 of the 14 subjects. Calcitonin -- increased for 8 of the 14 subjects. Most of you know that free radical levels are coincident with "oxidative stress," the cause of most degenerative conditions.

DHEA is a beneficial hormone. Its levels decrease with aging. This correlates to depression, increased risk of cancer, and many other degenerative syndromes.

Calcitonin is a naturally-occurring hormone produced by the thyroid gland. It maintains correct calcium balance in the body.

The study's conclusion? "The VIBE Machine affects indicators of aging."

Comments: This study was small and the amount of time spent on the machine was quite limited. Nevertheless, the results are astonishing. With this small amount of exposure to the machine, the majority of the subjects experienced significant results. All of them reported positive reduction in symptoms.
The blood testing by Penn State showed the following results:
Terry and I have noticed similar positive results in all the people who have come on a schedule to use our VIBE machine over the last four months. It will be very interesting to see the results of the remaining 16 clinical studies. One of these is on "Wound Healing and Wound Pain" and the other 15 are on various types of cancer.
Even Vibration excercise machines costing thousands more are not made of the same Quality, Construction or have the Performance! The VibraSlim Europlate is ROCK Solid Body Vibration and Very Quiet, unlike other whole body vibration plates that feel like they are going to break, sway side to side and are VERY LOUD. Don't get stuck with a vibration machine that does not have the proper vibration motion and power or that only lasts a few months.
---
REVIEWS AND COMMENTS
Jacqueline S, Palmetto, FL
Our VibraSlim vibrating machine arrived this morning. My husband is a retired engineer and we were very impressed with the instructions and ease of putting it together. We are very impressed with it. It is so quiet but mighty! I go to the gym every day and consider myself in very good shape (for 67). This gave me a real workout! Thanks for everything.
Heather A.
My husband loves his vibration exercise machine so much, talks about it all day at the salon, shows everyone his new muscles, invites his clients to come to the house to try it, and they do, and they LOVE it! Before we bought the Vibraslim, I was going to a spa that had an industrial machine, 3 days a week for 10 minutes, for $200 a month, they were selling their model for $4000, and I can honestly say, there is no difference between theirs and my Vibraslim.
Kelly L.
We rec'd the machine on Saturday.........THANK YOU SO MUCH! We absolutely love the vibrating machine. You were so great through it all, and I planned on writing to your company singing your praises. Sorry for the delay in writing you......I had your email address on my work machine.Thanks again! Kelly
Trevor C, CA
My wife broke the top part of her femur. Rehabilitation of the leg muscles has been greatly enhanced by the use of our Vibraslim. It was money well spent.
Michelle S, San Diego, CA
This vibration machine is First Class Quality. I have tried one of those expensive ones at my local Gym and there is no comparison. VibraSlim is the only machine I would recommend to my friends. I am going to take a vacation with the savings and show off my 'new' body in Hawaii! Thanks VibraSlim.
David S, Dallas, TX
I love my Europlate Vibrating Machine. I found the website, ordered my machine and I have never loved exercising so much before. This vibration exercise machine is compact and takes up hardly any room at all. The display is easy to see and simple to use. I just plugged it in and started vibrating my way to a new me.
Michelle B, Toronto, Canada
I ordered my Europlate and I have been vibrating on it for a few weeks. I can already see the difference. My husband loves the results!
Jennifer M, Newport Beach, CA
Wow! I can't believe I actually ordered something off the internet. As a mom of 4, I rarely have time for the computer but one day my daughter came to me and said I had to see this weightloss vibration machine. I took one look and made my first internet purchase. It was easy and I have been vibrating myself and losing weight ever since.
Cindy M, California
My Sorority sisters and I have all been using the VibraSlim vibration exercise machine this whole semester. Many of us are going home this year for the holidays fitter and leaner and much happier.
Sarah Y, Daytona Beach, FL
I have been using VibraSlim for almost 4 months and it has replaced 3 machines for me. Nothing I have ever used has helped me get fit this fast before. I have recommended this vibrating machine to many friends and they are all vibrating their way to a fit body. I can't wait for the summer to show off my new body.
Deirdre S, Taber, Alberta
I just thought I would let you know that we love the VibraSlim vibration exercise machine, my husband uses it faithfully every morning. He has nothing but good things to say about it. In fact we were on holidays and he missed it for the 5 days.It has really helped to strength his lower back, as this is where he has the most problems. He has also said how it has helped his arms as well. With me I find that it helps great for toning and slimming. You can really feel it work in areas that gave me problems before. We would recommend this to everyone. It is well worth every penny.
Bottom line is.... have fun with it! Whole-body Vibration Exercise is not only the newest workout out there, it's the most fun and effective one too!
Order your VibraSlim Europlate Vibration Trainer from FitnessZone.com Today and save $50!
Customer Ratings & Reviews
Be the first to rate this item!
Related Products