Health Mark Sport Vibe 2000
Health Mark Sport Vibe 2000
Product Code: VF86101
Price:
$4,599.00
Need Expert Advice? Our friendly and knowledgeable staff is ready to help you. Call us now at 1-800-875-9145!
Health Mark Sport Vibe 2000
Model #VF86101
WHOLE BODY VIBRATION/OSCILLATION TRAINING creates a fast twitch muscle response to the involuntary muscle contractions created by the vibration, and another simultaneous muscle response to the continuous instability that is being forced upon the body by the vertically shifting plane. This muscle response is called Tonic Reflex Vibration (TVR). While it is virtually impossible to produce a vibration machine with 100% "Lineal Motion", the patented design of the Health Mark SPORT VIBE 2000 is as close as achievable.
The SPORT VIBE 2000 features adjustable Isometric Tension Straps for increasing the spectrum of upper and lower body workouts; and with its 'Whisper Quiet' engineering you'll barely hear it operating. With an operating range of 4 Hz. – 12 Hz. administered through 8 manual and 7 auto programs, and a 4 mm fixed amplitude, the SPORT VIBE 2000 boasts a maximum weight capacity of 660 lbs. which is unmatched by any machine of comparable in size and amplitude.
The Health Mark Sport Vibe 2000 design allows the body to work more directly against gravity, essentially allowing you to use your own body weight to work out with, while limiting side-ways stresses to the joints. This phenomenon is commonly referred to as "Hyper Gravity" or "Increased Gravity." The movement exerted onto and into your body by the vertical oscillation will help to optimize muscle performance in regards to strength, power, flexibility, and tone while improving reflex strength and balance. This same technology can also be used to relax and rehabilitate tired muscles, temporarily improve blood, lactic acid and lymphatic fluid circulation, and research has indicated that these techniques can also help increase bone mass density. Order your Health Mark Sport Vibe 2000 from FitnessZone.com today!
Amongst the numerous available studies performed on the benefits of standard WBV, NASA is in the midst of their own studies regarding the benefits of skeletal muscle development under an environment of artificially increased gravity. This study indicates a means by which to provide a more effective muscle building program while using no external weights, or a reduced amount of external weights, while also applying more force directly to the muscle belly. Also, by exercise standards and definition, the principle of applying a rapid contraction force to a muscle is considered to be a plyometric training technique. Therefore, the use of combining vertical vibration to a muscle group under an isometric contraction is essentially a hybrid of isometrics and plyometrics; and even more so when true plyometric movement is incorporated in the training session. We have coined this type of training "PLISOMETRICS."
Health Mark Sport Vibe 2000 Uses

Plisometric Exercises

Vibrating Isometric Exercises

Muscle Stimulation

Improving Balance

Improving Flexibility

Perform Muscle Building and Toning Isometric Poses: Push-Up, Assymetric Squat, Balance Assisted Squat, V-Up, Modified Crunch, Calf Raise, Double Leg Raise, Triceps Dip, Pelvic Thrust, Modified Push-Up, Plank Push-Up, Plank Side Push-Up, Lunge, Plisometric Triceps Dips

Perform Balance Training Exercises: Flamingo Stance, Front Leg Extension, Rear Leg Extension, Swan Pose

Perform Flexibility Training: Glute/Leg Stretch, Adductor Stretch, Abductor Stretch, Torso Twist

Assume Numerous Massage/Meditative/Relaxation/Yoga Poses

Perform Non-Stagnant Contraction (Power Movements) with or without Weights or Medicine Balls: Single Leg Side Thrust, Single Leg Front Thrust, Side Step w/ Single Leg Side Thrust, Front Step w/ Single Leg Side Thrust, Squat Thrust, Lunge Thrust

Sports Specific Applications for Basketball, Volleyball, Combat Sports, Gymnastics, Baseball, Swing Sports, Football, Tennis and More

Use the Isometric Tension Straps to perform front lateral raises, side lateral raises, biceps curls, shoulder shrugs, triceps kickbacks, squat presses and squat laterals
Health Mark Sport Vibe 2000 Proven Benefits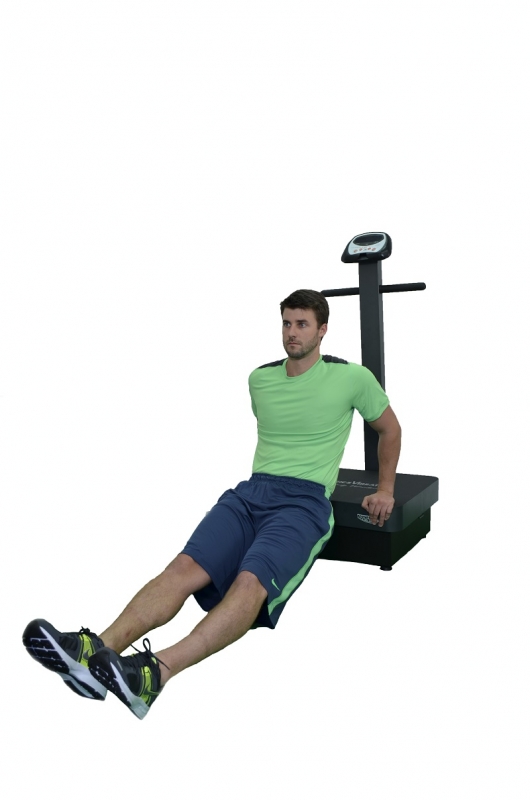 Optimize Muscle Performance

Optimize Strength

Optimize Power

Optimize Flexibility

Optimize Tone

Improve Reflex Strength

Improve Agility

Improve Quickness

Relax and Rehabilitate Tired Muscles

Ligament Rehabilitation

Helps Against Osteoporosis by Maintaining or Increasing Bone Mass Density

Helps Relieve the Pain Caused by Acute Back Pain

Helps to Improve Postural Stability

Increases Strength and Stability in the Hip Flexors

Temporarily Improves Circulation of the Blood and Lymphatic Fluids

Helps with Weight Loss
Health Mark Sport Vibe 2000 Product Features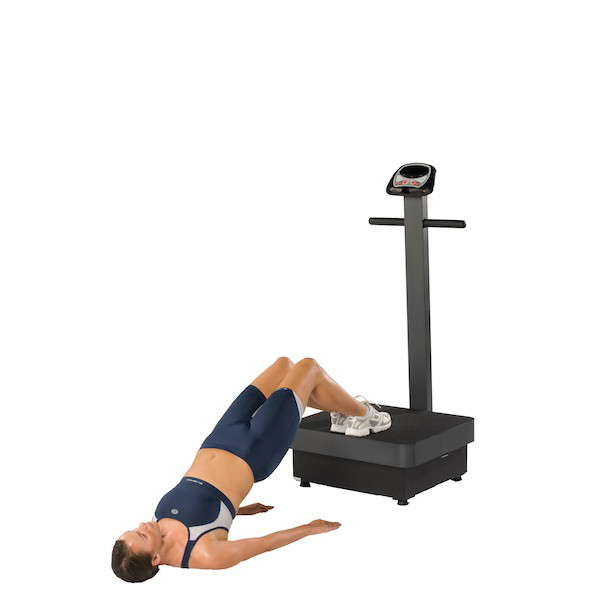 Optimum Vertical Vibration

Frequency: 4 Hz – 12 Hz

Control: Control Panel

Programming: 8 Manual / 7 Auto

Oscillating Amplitude: 4 mm. fixed

Weight Capacity 660 lbs

Isometric Tension Straps Included

Rear Wheels

Detailed User's Guide

Rear base stabilizer

Net Weight: 176 lbs.

Dimensions: 27″ x 26.5″ x 56.5″

ETL Approved

Application: Professional
Order your Health Mark Sport Vibe 2000 from FitnessZone.com today!
Customer Ratings & Reviews
Be the first to rate this item!