Body-Solid Fitness Training Ropes 19lbs
Body-Solid Fitness Training Ropes 19lbs
Product Code: body-fitness-training-ropes-19lbs
Price:
$150.00
Need Expert Advice? Our friendly and knowledgeable staff is ready to help you. Call us now at 1-800-875-9145!
Body-Solid Fitness Training Ropes 19lbs
Rope training is growing in popularity in particular with professional athletes, personal trainers, health clubs, and home fitness enthusiasts. Fitness Training ropes are portable and can be used anywhere for both indoor and outdoor training. Training can be done with individual users or couples and is usually very intense involving the use of multiple muscle groups simultaneously while increasing overall strength, hand strength, and cardio endurance.
Body Solid's fitness training ropes come in six sizes with varying lengths and diameters. All ropes are made of durable poly-twine with wrapped finished ends for durability. In addition they are black in color to help mask dirt build up over time.
BSTBR1540: 1.5" Dia. | 40 Ft. Rope | 19 lbs.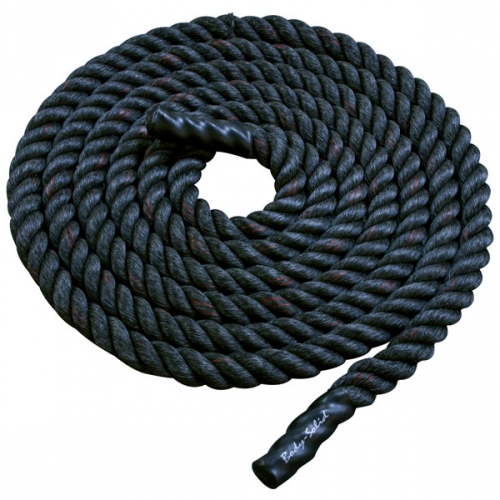 Order your Body-Solid Fitness Training Ropes 19lbs from FitnessZone.com today!
Customer Ratings & Reviews
Be the first to rate this item!