Body-Solid Vinyl Dipped Kettlebell 5-40lb
Body-Solid Vinyl Dipped Kettlebell 5-40lb
Product Code: body-solid-vinyl-dipped-kettlebell-5-40
Price:
$399.00
Need Expert Advice? Our friendly and knowledgeable staff is ready to help you. Call us now at 1-800-875-9145!
Body-Solid Vinyl Dipped Kettlebell 5-40lb
The Body-Solid Kettleball combines the benefits of a dumbbell and a kettlebell into one revolutionary product.

An innovative patent pending design includes a more stable and ergonomic handle allowing users to perform upright rows, bicep curls, tricep extensions and a multitude of core movements.

Focusing on safety, the Kettleball reduces unwanted stress on the wrist, elbow and shoulder making it perfect for both beginners and veterans alike.

With more safety, more control and added versatility the choice is clear — take your kettlebell workouts to the next level with the all-new Body-Solid Kettleball!
Includes (1) ea. 5, 10, 15, 20, 25, 30, 35 & 40lb Kettle Bell.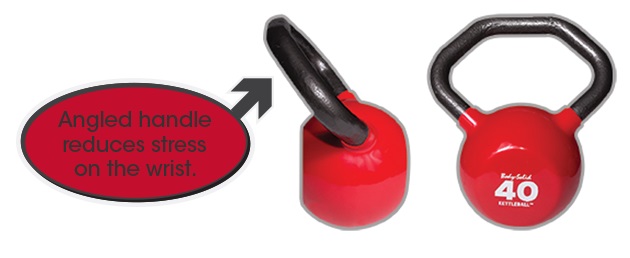 Innovative Design

Durable Vinyl Coating

Textured Handle

Order your Body-Solid Vinyl Dipped Kettlebell 5-40lb from FitnessZone.com today!

Customer Ratings & Reviews
Be the first to rate this item!