Clearlight Sanctuary 1 Full Spectrum 1 Person Infrared Sauna
Clearlight Sanctuary 1 Full Spectrum 1 Person Infrared Sauna
Product Code: clearlight-sanctuary-1-infrared-sauna
Price:
$5,299.00
Financing Solutions from

Once Approved Call Us To Place The Order!
Need Expert Advice? Our friendly and knowledgeable staff is ready to help you. Call us now at 1-800-875-9145!
Clearlight Sanctuary 1 Full Spectrum One Person Infrared Sauna
With contemporary design and ground breaking innovation the Clearlight Sanctuary 1 Full Spectrum 1 Person Infrared Sauna is unlike any other. The Clearlight S1 Sauna and all Clearlight Saunas are the only True Full Spectrum infrared saunas available offering advanced near, mid and far infrared technologies. Our robust True Wave Full Spectrum heating system provides all wavelengths 100% of the time to optimize your sauna session. The state of the art digital sauna control works in concert with our sleek tablet/smartphone app to gives you the ability to control your sauna remotely.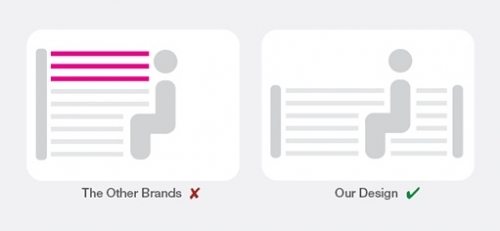 Heater placement in your Clearlight Sanctuary 1 Full Spectrum 1 Person Infrared Sauna is very important. The key to infrared therapy is heating your body directly so you want heat on the front of your body and on the back of your body. In the Clearlight Sanctuary 1 Full Spectrum 1 Person Infrared Sauna you are surrounded by infrared heat. There are heaters on the front wall, back wall, side walls, underneath the bench and at your calves. The mistake most companies make using carbon heater saunas is they don't have heaters on the front walls. Without heating the front of your body you will not raise your core body temperature as effectively and you will not sweat and detox as effectively.



Only Clearlight patented True Wave II infrared sauna heaters combine the high quality infrared heat of Carbon and the high infrared output of Ceramic to produce the most effective infrared heat.

Clearlight True Wave II heaters are the most effective infrared heaters available and are designed by Clearlight to specifically heat the human body.
20X THE POWER
Our True Wave Full Spectrum heater system delivers over 20 times the power of our nearest leading competitor. We offer a full 500 watts per heater versus their 10 watt heater. Our patented system allows for the deepest penetration, peak performance with the best results.
What differentiates Clearlight far infared saunas from all others? Craftsmanship and our True Infrared II™ technology!
All of our Clearlight™ Sanctuary far infrared saunas are made with the highest quality tongue and groove grade "A" clear Cedar wood and include our advanced True Wave II™ no-EMF heaters making Clearlight™ Infrared Saunas the sauna of choice.

Our Clearlight Sanctuary Saunas are made from Western Red Canadian Cedar. Your sauna includes windows for light and ventilation, recessed halogen accent lights for mood and reading, LCD "Swivel" Touch Screen that controls temperature,time and lights and a high quality AM/FM/CD/DVD stereo with two-way speakers built in.

Swivel the control to the inside of the sauna while in use and watch a DVD right on the screen. You can also play video using either the SD card or USB inputs. The Sanctuary Sauna control also had Reservation Mode so you can preset the sauna to turn on anytime in the next 24 hours. All Sanctuary Saunas use our exclusive True Wave II far infrared heaters. Our True Wave II heaters are the only combination Carbon/Ceramic far infrared heater. We combine both Carbon and Ceramic in to one heater. These heater are truly the best of both worlds. The carbon allow the True Wave II heaters to produce long wave far infrared heat. The long infrared wave will penetrate deeper into your body and give you the benefits you are looking for. The patented organic Ceramic compound that we add to the carbon give the heaters a very high infrared output. Traditional carbon heaters are weak, but not our True Wave II heaters. They produce exceptional quality infrared and a lot of it. Please see the comparison test we performed below.
FEATURE HIGHLIGHTS
| | | | |
| --- | --- | --- | --- |
| | | | |
| True Wave II Carbon / Ceramic Far Infrared Heaters | Full Spectrum Heating Technology | Two 22" Deep x 35" Flat Removable Benches | Digital Controls |
| | | | |
| --- | --- | --- | --- |
| | | | |
| Tablet / Smartphone Control (Optional) | Elegant Modern Italian Inspired Design | Bluetooth/AUX/MP3 Audio Inputs | Medical Grade Chromotherapy Lighting |
| | |
| --- | --- |
| | Your Sanctuary 1 also includes our Medical Grade Chromotherapy lighting. With 96 LED lights, auto color change mode and intensity controls, you will receive the maximum benefit. Contact your infrared sauna specialist for more information about Clearlight Medical Grade Chromotherapy. |
| | | | |
| --- | --- | --- | --- |
| | | | |
| Sanctuary 1 Half Glass Roof | Charging Station / MP3 Jack | Door Handle / Tablet or Smartphone Holder | Roof Vent |
| | | | |
| --- | --- | --- | --- |
| | | | |
| S1 Beautiful Accent Lights | Medical Grade Chromotherapy Lights | S1 Charging Station | S1 Charging Station |
Clearlight Sanctuary 1 Full Spectrum 1 Person Infrared Sauna Features:
Android tablet / smartphone control (optional).
Built in charging & audio station.
Distinctive door handle/tablet cradle for easy media viewing.
Reservations mode so you can set your sauna to turn on up to 36 hours in the future.
True Wave II™ carbon/ceramic low-EMF heating technology in the back and side walls and Clearlight True Spectrum™ full spectrum front heaters.
Flawless "furniture grade" cabinetry with 8mm thick glass front and ceiling.
Italian designed sauna with glass roof for style and comfort.
Comprehensive Clearlight lifetime warranty.
Easy Installation (normally about an hour).
Much more…
Clearlight Sanctuary 1 Full Spectrum 1 Person Infrared Sauna Specifications:

Wood Type:
The Sanctuary 1 is made from grade "A" clear western red Canadian cedar wood and tempered glass. We use double wall tongue and groove construction.
Interior Dimensions:
Width: 38″
Depth: 45″
Height: 74″
Bench: 38″ x 22″
Exterior Dimensions:
Width: 43″
Depth: 47.5″
Height: 77″
Weight: 425 lbs
When building the Sanctuary 1 into an enclosed space, we recommend leaving 2″ around the sauna.
Heaters:
True Wave far infrared heaters on back wall, side walls, under bench, calf and floor.
True Spectrum full spectrum heater located on front wall.
Electrical:

120 volts
1,750 watts
14.6 amps
Plugs into a 120v / 15 amp outlet.
Plugs into a standard household outlet.
Warranty:
Lifetime Residential (Except Tablet - 1 Year)
5 Year Commercial (Except Tablet - 1 Year)
Order your Clearlight Sanctuary 1 Full Spectrum 1 Person Infrared Sauna from FitnessZone.com today!
Customer Ratings & Reviews
Be the first to rate this item!