Cybex Bravo Pull Functional Trainer
Cybex Bravo Pull Functional Trainer
Product Code: cybex-bravo-pull-functional-trainer
Price:
$5,095.00
Need Expert Advice? Our friendly and knowledgeable staff is ready to help you. Call us now at 1-800-875-9145!
Cybex Bravo Pull Functional Trainer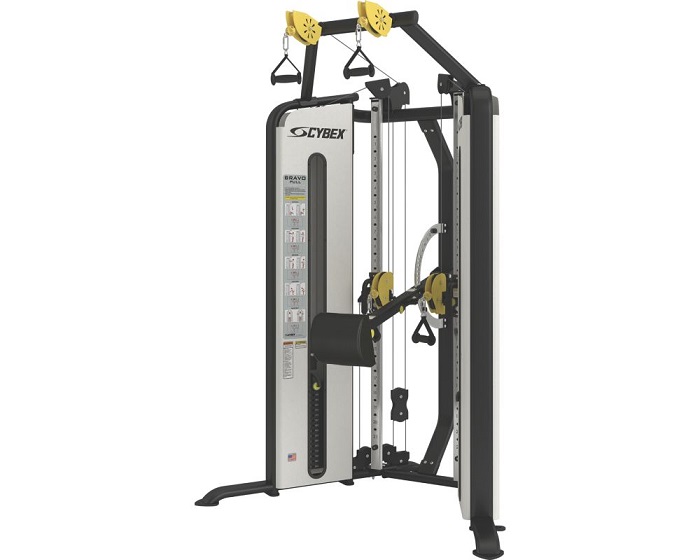 Product Number: 18020
TARGETED STRENGTH SOLUTION Functional Trainer
Simple operation and expanded functionality.
3x the core activation
3x greater strength gain versus free standing cable systems.
The Cybex Bravo Pull Functional Trainer is a space-efficient machine that give the user hundreds of movements.
The Cybex Bravo Pull Functional Training system is a truly innovative approach to functional training. The system combines unique technologies and the best aspects of selectorized and cable-based strength training equipment to offer simple, safe operation, expanded functionality and better results.
Users no longer have to make a choice between workloads high enough to build strength and free-form patterns of movement that train for real-world applications - like golf or tennis. The Bravo Advanced delivers both for the optimum result. Order your Cybex Bravo Pull Functional Trainer from fitnesszone.com.
Cybex Bravo Pull Functional Trainer Features:
PROGRESSIVE STABILIZATION
The unique Progressive Stabilization system adjusts for height and horizontal position, offering maximum stabilization (like selectorized equipment) or free standing movement (like most functional trainers). The Bravo's Progressive Stabilization system can also be positioned for partial stability, introducing specific challenges for different functional tasks. Systematic destabilization allows trainers to create programming which builds strength and skills in a progressive, highly effective manner, offering new challenges as users' capabilities grow.
COMPLETE CONTROL
The advanced cable adjustment system lets not only the height of the cable to be adjusted, but also the width between cables. This means the direction of resistance can be completely controlled. The versatility creates almost endless training possibilities - and only Cybex has it.
ACCOMMODATING ADJUSTMENTS
The Bravo Pull utilizes a form similar to that of the Bravo Press. The differences, however, take into account the fact that pulling patterns start from a much narrower basis in front of the user. The machine features vertical pulley adjustments with 22 positions and overhead lat pull outlets. The vertical adjustments allow movements from a low row to a high row.
ENDLESS VERSATILITY
On the Bravo Pull, the Progressive Stabilization technology adjusts height and reach. The Bravo Pull also includes overhead cable outlets for performing lat pulls, which can be performed kneeling, squatting, with the utility bench, or a stability ball.
ALSO AVAILABLE:
Designed specifically for use with the Bravo Functional Training series to provide even greater training possibilities, the Utility Bench allows users to perform a variety of movements from the seated position either with or without the Progressive Stabilization pad.
Cybex Bravo Pull Functional Trainer Specifications:
Product Number : 18020
Dimensions : 45" L x 50" W x 83" H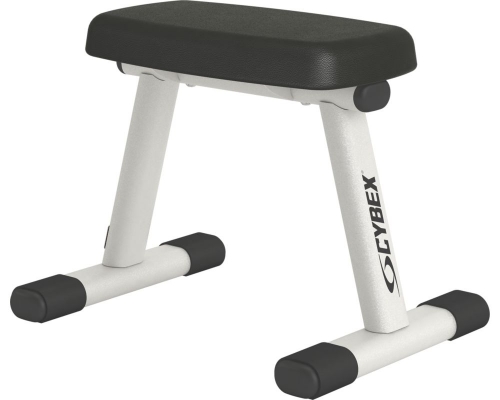 (114 cm x 127 cm x 211 cm)
Machine Weight : 758 lbs (345 kg)
Weight Stack : Dual 170 lbs (77 kg) stacks, 2:1, 85 lbs (38.6 kg) max load per handle



Product No. : 8820 (Utility Bench - optional)
Dimensions L x W x H : 21" x 16" x 16" (54 cm x 39cm x 42 cm)
Order your Cybex Bravo Pull Functional Trainer from FitnessZone.com today!
Customer Ratings & Reviews
Be the first to rate this item!