Cybex Kneeling Leg Curl
Product Code: cybex-kneeling-leg-curl
Price:
$2,425.00
Need Expert Advice? Our friendly and knowledgeable staff is ready to help you. Call us now at 1-800-875-9145!
Cybex Kneeling Leg Curl
ADVANCED TRAINING Plate Loaded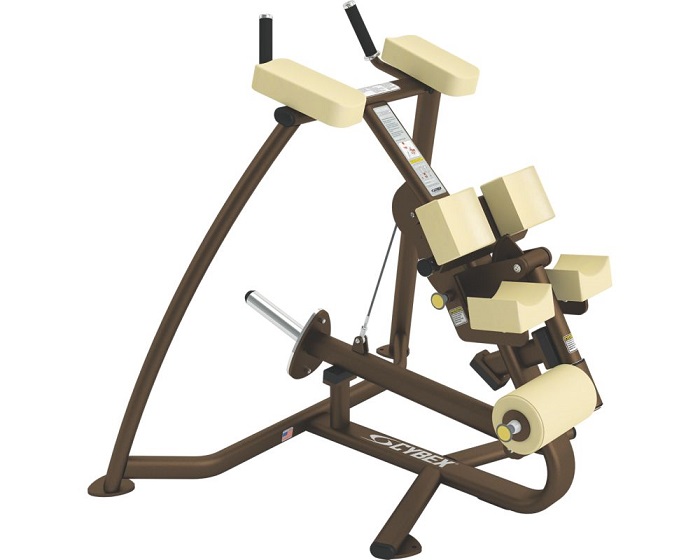 The Cybex Kneeling Leg Curl is packed with features and exceptional movements, the Plate Loaded line merges superior technology with a passion for fitness. Cybex Plate Loaded and Free Weight lines are the definition of strength training – and equipment no club wants to be without.
EXTREME STRENGTH
Superior biomechanics in a space-efficient package. The Cybex Kneeling Leg Curl is the most space-efficient user-friendly plate loaded line in the industry. The Cybex Kneeling Leg Curl accommodates users of almost any size and its superior design meets the needs of advanced users, without intimidating others.
Cybex science and design in a plate loaded line.
Who said hard core has to be intimidating?
Built tough to keep looking new.
Cybex Kneeling Leg Curl Features:
Cable and cam design provides for an accurate resistance profile.
Ergonomic upright positioning for more comfortable use.
Forearm pads are positioned to encourage the user to pull into the pads to a neutral spine throughout the movement reducing the possibility of hyper-extension.
Unilateral training provides for greater focus and balanced strength development.
Cybex Kneeling Leg Curl Specifications:
Product Number : 16310
Dimensions (L x W x H) : 50" x 55" x 51"
127 cm x 140 cm x 130 cm
Machine Weight : 182 lbs (183 kg)
Cybex Kneeling Leg Curl Order your Cybex Kneeling Leg Curl from FitnessZone.com today!
Customer Ratings & Reviews
Be the first to rate this item!