Cybex Olympic Decline Press
Cybex Olympic Decline Press
Product Code: cybex-olympic-decline-press
Price:
$1,495.00
Need Expert Advice? Our friendly and knowledgeable staff is ready to help you. Call us now at 1-800-875-9145!
Cybex Olympic Decline Press
TRADITIONAL STRENGTH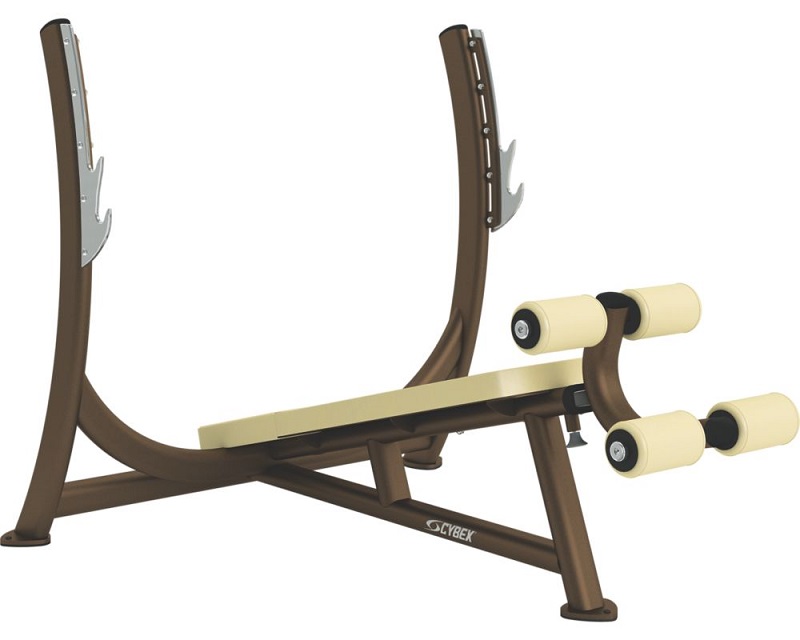 Free Weights
The Cybex Olympic Decline Press complements the entire range of Cybex strength products. The sleek design seamlessly integrates the product into your facility's environment and provides the Cybex brand identity to your members value in strength equipment.
EXTREME STRENGTH
An effective training option every gym needs. Cybex Olympic Decline Press looks good and is constructed for ease of use. The Cybex Olympic Decline Press share the same design elements as Cybex Selectorized and Cybex Plate Loaded equipment for the ultimate in a well-designed gym.
Cybex science and design in a free weight line.
Who said hard core has to be intimidating?
Built tough to keep looking new.
Cybex Olympic Decline Press Features:
Frame is contoured for easy spotter access.
Two-position plated bar catches, protect frame from contact with bar.
The adjustable six-position leg support provides stabilization and user fit.
Cushion width available in 12" wide seat cushions for added comfort and stability.
Cybex Olympic Decline Press Specifications:
Product Number : 16064
Dimensions (L x W x H) : 64" x 53" x 47"
163 cm x 135 cm x 120 cm
Machine Weight : 130 lbs. (59 kg)
Order your Cybex Olympic Decline Press from FitnessZone.com today!
Customer Ratings & Reviews
Be the first to rate this item!