Cybex VR1 Duals Fly/Rear Delt
Cybex VR1 Duals Fly/Rear Delt
Product Code: cybex-vr1-dual-fly-rear-delt
Price:
$4,295.00
Need Expert Advice? Our friendly and knowledgeable staff is ready to help you. Call us now at 1-800-875-9145!
Cybex VR1 Duals Fly/Rear Delt
SPACE SAVERS
VR1 Fly/Rear Delt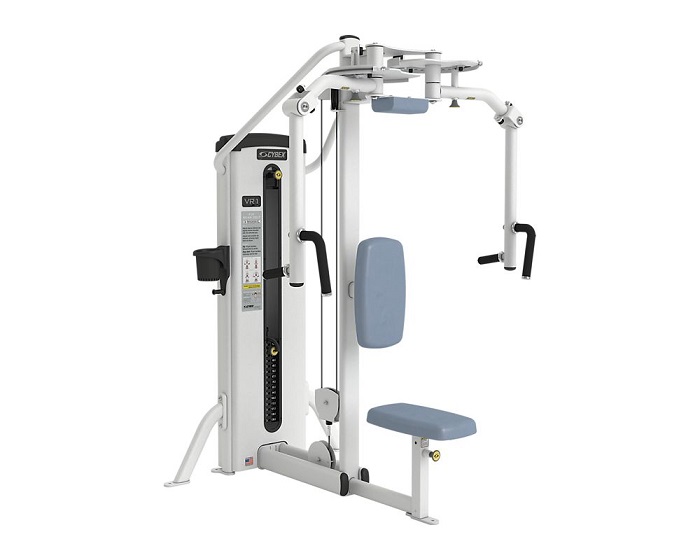 An extension of the VR1 line, Duals provide exceptional space-saving flexibility and offer the same line features and benefits that VR1 provides. The 9-piece line targets all key muscle groups.
Cybex Fly/Rear Delt is a value-engineered line designed for the things you need most. With its extraordinarily small foot print, elegant and inviting design that is exceptionally easy to use, Cybex Fly/Rear Delt is the ideal solution for your facility and member needs.
Exceptional space-saving flexibility.
Easy adjustments make strength training simple.
Target all muscle groups with the full line of VR1 Duals.
Cybex VR1 Dual Fly/Rear Delt Features:
No two arms are alike: Cybex uses independent movement to train each arm according to its need. By allowing the arms to move independently of each other, VR1 delivers the ability to balance the workout when one arm is weaker or injured. Independent movement encourages symmetrical strength development and also allows for bilateral reciprocal training.
Auto-adjusting: VR1 offers another automatic adjustment feature. The floating input arms
automatically adjust to varying user arm lengths.
Variety: Horizontal and vertical handles provide for user variety. They are positioned so that the seat does not have to be adjusted going from one grip to another.
Cybex VR1 Dual Fly/Rear Delt Specifications:
Product Number : 13111
Dimensions : 55" L x 50" W x 74" H
141 cm L x 127 cm W x 157 cm H
Machine Weight w/ Standard Stack : 496 lbs. (225 kg)
Standard Stack : 220 lbs (100 kg)
Machine Weight w/ Light Stack : 426 lbs. (194 kg)
Light Stack : 150 lbs (68 kg)
Order your Cybex VR1 Dual Fly/Rear Delt from FitnessZone.com today!
Customer Ratings & Reviews
Be the first to rate this item!