Dynamic Modern Palo Alto Massage Chair-Red-Black
Dynamic Modern Palo Alto Massage Chair-Red-Black
Product Code: dynamic-palo-alto-massage-chair-lc328b-red-blk
Price:
$1,095.00
Need Expert Advice? Our friendly and knowledgeable staff is ready to help you. Call us now at 1-800-875-9145!
Dynamic Modern Palo Alto Massage Chair-Red-Black
Model # LC328B-RED-BLK
Dynamic Palo Alto Edition Massage Chair (Red-Black)
2 Auto Functions, 4 Manual Functions
The Dynamic Edition Palo Alto Massage Chairs bring the newest technology of relaxation and healing in the peace and comfort of your home. Indulge in a full-body massage that blends tranquility and just the right touch of pressure that delivers the most optimal balance to your body. The Dynamic Palo Alto Massage Chairs utilize rollers that are designed to work with the contours of your body to make sure the pressure that is applied to deliver the most therapeutic results. The Dynamic Palo Alto Massage Chair activate stress-relieving points on your neck, back, lower back, bottom and thighs to give you a deep, powerful massage. The Dynamic Massage Chairs are the modern day, state-of-the-art intelligent technology system that bring health and longevity to your body!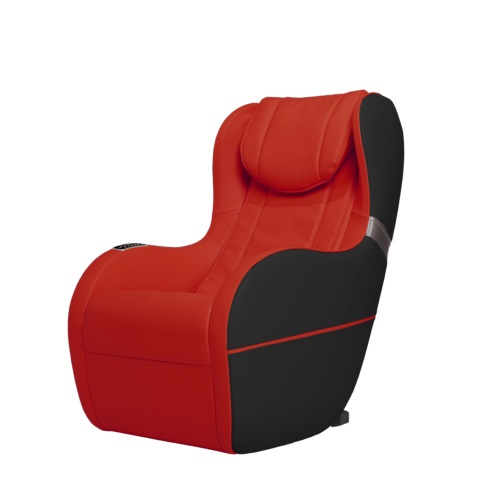 Dynamic Modern Palo Alto Massage Chair Features:
Controller with 2 Auto Programs/4 Manual Programs Settings
4-Roller Massage System From The Neck, Upper Back to Lower Back, to your Bottom then Thighs
Heating Therapy
Auto Timer: 15 minutes
Relax, Shiatsu (Vitality), Kneading, Tapping Massages
Dynamic Modern Palo Alto Massage Chair Specifications:
Dimensions (L x D x H)*:
Upright Position: 63.5 cm x 86.4 cm x 102.9 cm (25.0 in. x 34.0 in. x 40.5 in)
Weight: 37.0 kg (81.6.5 lb.)
Order your Dynamic Modern Palo Alto Massage Chair from FitnessZone.com
Customer Ratings & Reviews
Be the first to rate this item!