First Degree Viking Pro Rower
First Degree Viking Pro Rower
Product Code: first-degree-viking-pro-rower
Price:
$1,899.00
Need Expert Advice? Our friendly and knowledgeable staff is ready to help you. Call us now at 1-800-875-9145!
First Degree Viking Pro Rower
The First Degree Viking Pro Rower is a low maintenance rowing machine designed for health club use. Part of the First Degree Fitness Horizontal Series, it a has horizontally-mounted tank for easy upright storage. Key features are an American ashwood frame, a wide range of variable water resistance and a workout computer with USB port.
The Viking Pro combines a hardwood frame, a water drive and steel rails to simulate a smooth and realistic on-the-water experience. Its water tank with Min/Max dial provides up to 4.5 gallons of gently splashing resistance, enough to train anyone from the beginner to the competitive rower. The Viking PRO's American ash frame is reinforced with pressure-treated laminate to help it withstand commercial use.
An advantage of using the Viking Pro is its realistic stroke feel. Unlike many other rowing machines, those with water resistance invariably let the trainee enjoy a complete stroke cycle without any "dead spots" in which resistance would change unnaturally. Additionally water rowers provide the sight and sound of moving water, which many riders find soothing.
Data such as heart rate, time per 500 meters and stroke count are shown on the Viking PRO's unobtrusive monitor. Interval training and basic preset workouts are supported, plus the monitor has a USB port for integrating apps by First Degree Fitness. These expand the workout programming and also let the rider see workout feedback as they watch video.
The Viking PRO Fluid Rower has a footprint of 84" x 22", which is medium sized for a water rower, and can be stored upright. As part of its commercial warranty package, this model has all its mechanical parts guaranteed for two years.
– "Simplified assembly and virtually maintenance free. The solid construction makes this perfect for any application – home or health club."
– "Best emulation, with the sensory stimulation of the sight, sound and feel of real on-water rowing."
– Low impact, non-jarring whole body cardio-respiratory workout.
– Home / Light Commercial use warranty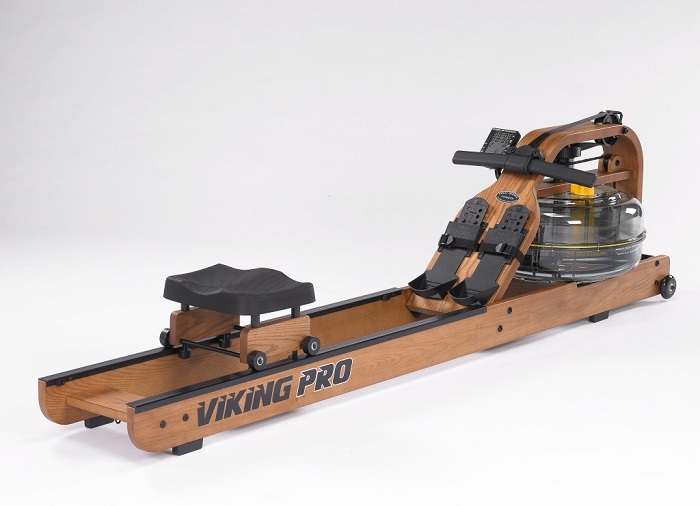 First Degree Viking Pro Rower Features
TANK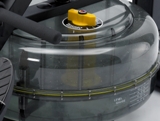 – Adjustable Fluid Resistance, from feather-light to Olympic sprint at the turn of a dial.
– "No dead spots. Unique triple bladed impeller and baffled tank internals deliver instant catch and consistent resistance throughout the whole stroke."
Monitor
– "Multilevel Computer complete with USB port displays: Time, distance, 500M split time,
strokes per minute, calories per hour, watts and heart rate."
Footboard
– "Height Adjustable footplates and straps to ensure optimal foot placement and
comfortable rowing position."
Handle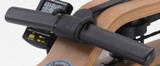 – Durable belt drive – smooth, clean, quiet and again maintenance free.
– "Deluxe ergonomic handle allows comfortable grip and minimised strain on forearms, wrists and hands."
Frame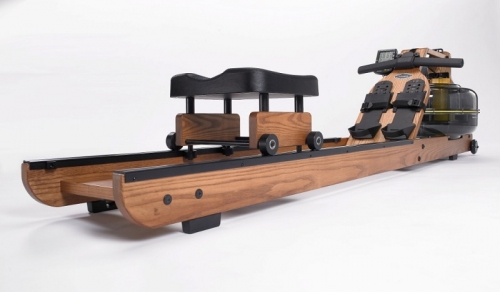 – "Ethically produced from solid American Ash construction."
First Degree Viking Pro Rower Specifications
Upright Storage – 550 x 540mm (22 x 21″)
Product size – Length 2135mm (84″) x Width 550mm (22″) x Height 540mm (21″)
Max User Weight – 150kg (330lb)

Box 1:

990mmx560mmx585mm (38.97 x 22.04 x 23.03″)
Net Weight: 21.3kg (46.9lb)
Gross Weight: 25.8kg (56.8lb)
Cubic Metres 0.3245 (11.46cubic feet)

Box 2:

2230mmx187mmx80mm (87.79 x 7.36 x 3.15″)
Net Weight: 9.3kg (20.5lb)
Gross Weight: 10.3kg (22.7lb)
Cubic Metres 0.0334 (1.18cubic feet)
Order your First Degree Viking Pro Rower from FitnessZone.com today!
Customer Ratings & Reviews
Be the first to rate this item!