Health Mark Smart Balance Ball Chair - Green
Health Mark Smart Balance Ball Chair - Green
Product Code: health-mark-smart-ball-chair-green
Price:
$169.99

Need Expert Advice? Our friendly and knowledgeable staff is ready to help you. Call us now at 1-800-875-9145!
Health Mark Smart Balance Ball Chair - Green
Model # BT20020
The Smart Balance Ball Chair transforms the way you sit, whether you're at home or at work. Its durable metal frame holds a PVC exercise ball upon which you sit. The combination of Health Mrk Samrt Chair has numerours health benefits including reducing back pain and improving over all health; 55cm/900 g Europe. The ball's slight give, as well as the curvature of the frame's backrest, forces you to adjust your body into a correct upright position, and open up your body in the process. You can adjust the height of the frame to your taste, and lock its rolling casters as needed. TUF tested anit-burst ball in black; seats up to 400 lbs; Removeable /adjustable back support with special design to craddle spine;The backrest is removable should you desire to use it as a workout accessory, and the ball is customizable with black or green color options. The setup accommodates users up to 400 pounds in size.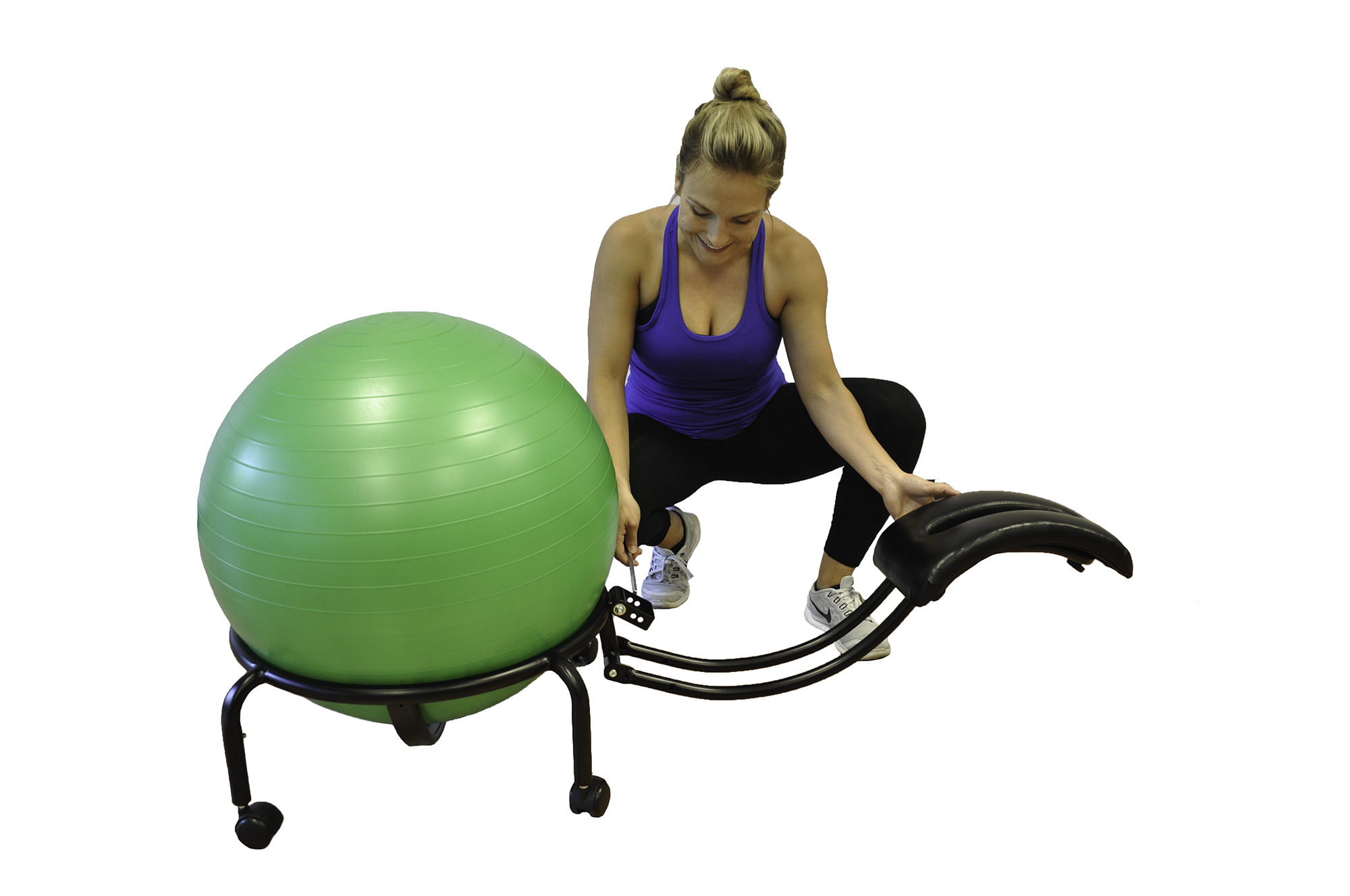 Specifications:
. Core strengthening, endorse better posture at home and work
. Adjustable/removeable backrest delivers multi-function workout selections
. 54 cm ball: TUF certified; anti-burst; over 400 # weight capacity; choice of colors: black & green
. Metal frames and a build in metal piece provides extra firmness and prevent the ball from sinking when sit
. 4 adjustable height rectangular legs and locking casters
. product dimensions: 22 x 25 x 39"h
. carton dimensions: 25x24x23
. GW: 20 # NW: 18#
. easy to assembly
Order your Health Mark Smart Balance Ball Chair from FitnessZone.com today!
Customer Ratings & Reviews
Be the first to rate this item!