Inspire Fitness FTX Functional Trainer
Inspire Fitness FTX Functional Trainer
Product Code: inspire-fitness-ftx-functional-trainer
Price:
$1,799.00
Need Expert Advice? Our friendly and knowledgeable staff is ready to help you. Call us now at 1-800-875-9145!
Inspire Fitness FTX Functional Trainer
The all new Inspire FTX Functional Trainer is taking the word "simple" to a whole new level. The FTX is full of versatility,
but is one of the industry's smallest footprints in a full functional trainer.
Constructed of heavy-duty steel and finished with a matte black powder coat, it's beautiful and durable.
It comes standard with two, 165 lb. weight stacks and thirty swivel pulley positions to allow for complete freedom in any direction and unrestricted exercises.
You'll be able to get creative with a full set of accessories, including; a Tricep Rope, a pair of Deluxe D Handles, a Chin/Dip Belt and a Curl Bar.
Just like its award winning fraternal FT1 twin, it's everything you need in your home gym.
It's a one-stop-shop for functional training and critics are calling it simply perfect!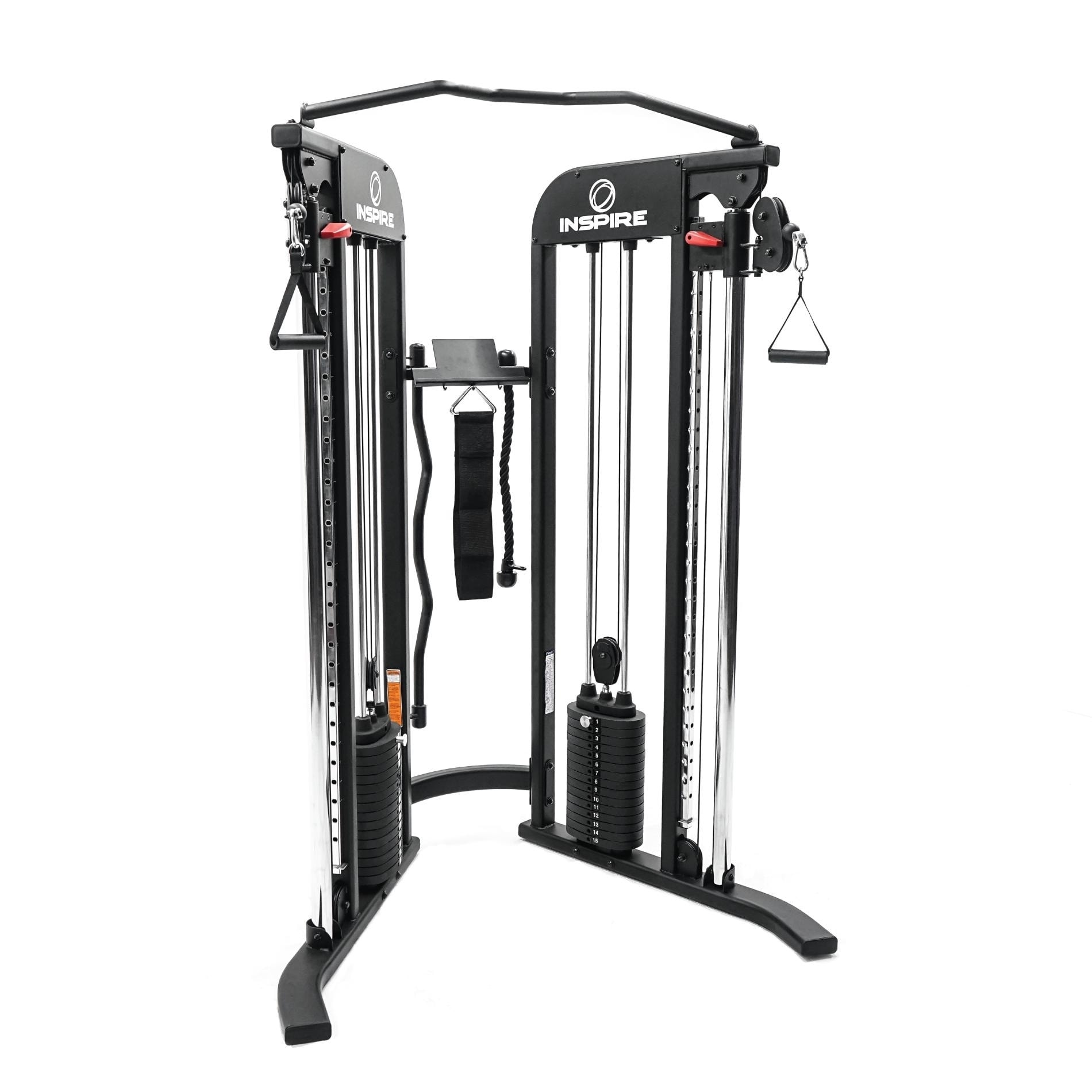 Dimensions: 40" x 54" x 85"
Order your Inspire Fitness FTX Functional Trainer from FitnessZone.com Today!
Customer Ratings & Reviews
Be the first to rate this item!