Jointec Aquabike Family
Product Code: jointec-aquabike-family
Price:
$1,550.00

Need Expert Advice? Our friendly and knowledgeable staff is ready to help you. Call us now at 1-800-875-9145!
Jointec Aquabike Family
Family-N
This aquabike is the best machine for private using and for tall people (4ft 11in to 7ft 3in)
It's a very simple model, designed for private pool.
The bottle holder is offered with the bike !
Additional features of the Jointec Aquabike Family:
Strap-on pedals hold feet in place during workout (water shoes recommended)

Stainless steel frame coated in thermoplastic to prevent corrosion

Suction cups on base hold the bike in place during use

Can be used in both chlorinated and saltwater pools

Wheels attached to front end make the Aqua Bike easy to move when not in use
What are the benefits of the Jointec Aquabike Family?
Burn up to 800 calories per hour

Boost your metabolism

Swirling water generated from pedaling massages legs and increases blood flow

Less stress on joints than traditional stationary biking
ADJUSTMENTS IN THE SWIMMING POOL
Telescopic saddle and handlebar according to the subjet size (4ft 11in and 7ft 2in)
Telescopic legs according to the depth of the water (see reference) Renforced frame admissible weight 352lb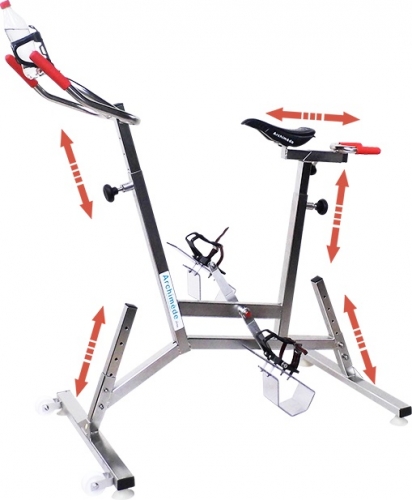 weak to middle by 2 flaps under the pedals acting as an inertial wheel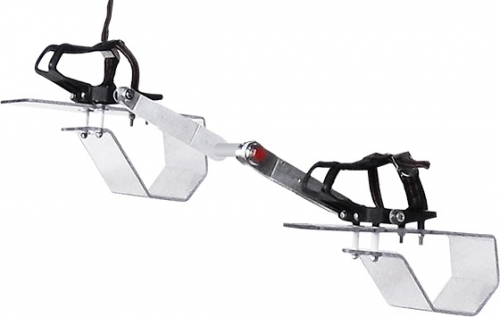 (comfortable for people with lumbago)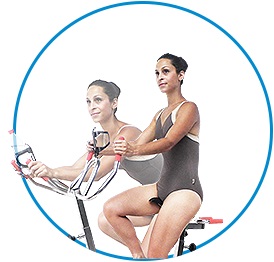 to workout the gluteus, abdominals and back muscles
PEDALS EQUIPPED WITH TOE CLIPS
In order to carefully block the feet whatever is the speed of the pedaling (Aquashoes required)
Pedals equipped with comfortable wraps around the feet and straps for the naked feet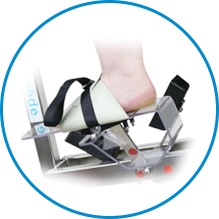 Rolls and suction cups for optimal stability and protection on all types of floor (liner PVC)
Jointec Aquabike Family Specifications
| | |
| --- | --- |
| Height | 4ft 7in |
| Width | 2 ft 1in |
| Length | 3ft 3in |
| Weight | 37 lbs |
| Guarantee | 3 Years |
| Anti corrosion protection | Electropolishing and sacrificial anode |
| Material | 316L Marine Inox |
| Extra | DVD introduction to aquabiking |
Order your Jointec Aquabike Family FitnessZone.com today!
Customer Ratings & Reviews
Be the first to rate this item!