Jointec Handicapped Rider
Jointec Handicapped Rider
Product Code: jointec-handicapped-rider
Price:
$4,800.00

Need Expert Advice? Our friendly and knowledgeable staff is ready to help you. Call us now at 1-800-875-9145!
Jointec Handicapped Rider
Model #LCH01
The electrical motorized lift permitting the transfer of the handicapped person from his wheelchair to the horse saddle and vice versa.
SPECIFICATIONS
It is constituted with a first column fixed on the wall, articulated with a second pivoting column and an arm with the hammock HA01
REMOTE CONTROLE
It is moved with an electric actuator 230 or 110/24 volts (capacity 1 ton), equipped with a battery (capacity 30 times) with also a remote control, a second spare battery and a charger on the wall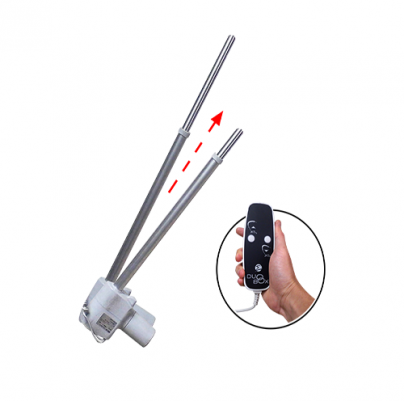 STAINLESS STEEL
Structure in marine 304 stainless steel and in hot galvanized S235 steel with a waterproofing epoxy coating
Admissible load 330 lb
Folding protection cover in PVC
Jointec Handcapped Rider Accessories
Order Your Jointec Handicapped Rider From FitnessZone.com Today!
Customer Ratings & Reviews
Be the first to rate this item!