Kidsfit SS114 Super Small Treadmill
Kidsfit SS114 Super Small Treadmill
Product Code: kidsfit-ss114-super-small-treadmill
Price:
$2,095.00
Need Expert Advice? Our friendly and knowledgeable staff is ready to help you. Call us now at 1-800-875-9145!
Kidsfit SS114 Super Small Treadmill
This Super Small Treadmill improves cardiovascular health while fine tuning skills such as balance, coordination and proprioception. Gait, sequencing and timing are also enhanced as children walk and jog on the super small manual treadmill.
Direct adult supervision is required at all times. (L=52" W=32" HT=41")
Shipping Wt:145lbs.(No motor).
Call 1-800-875-9145 or go to our Chat line to speak with one of our fitness advisors. Our advisors are available to answer any questions you may have and help you set-up a KidsFit program for your facility or home.
Kidsfit SS114 Super Small Treadmill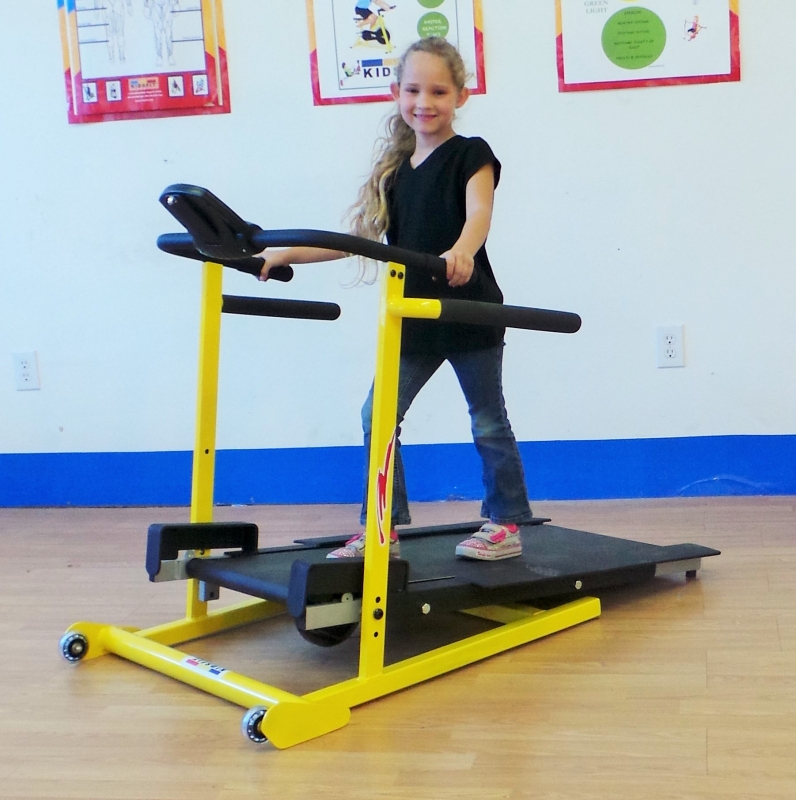 Order your Kidsfit SS114 Super Small Treadmill from FitnessZone.com today!

Customer Ratings & Reviews
Be the first to rate this item!