Monark LT2 Open Source Training Ergometer
Monark LT2 Open Source Training Ergometer
Product Code: monark-lt2-training-ergometer
Price:
$3,499.00
Need Expert Advice? Our friendly and knowledgeable staff is ready to help you. Call us now at 1-800-875-9145!
Monark LT2 Open Source Training Ergometer
Perfect training equipment suitable for serious training, both traditional cardio training as well as various intervals. Unique resistance controls, rapid and easy to adjust without using a knob. Fixed steps and Sprint function enables unique possibilities for qualitative training and warm up. New display for improved sharpness, double pulse system, USB port for PC and instant showing of Watt. Stepless adjustment for handlebars and seat to optimize the seating position for cyclist, independent from sport of interest. Calibration of resistance is possible and demands no external electricity source.
Call 1-800-875-9145 to speak with one of our fitness advisors with any questions you may have.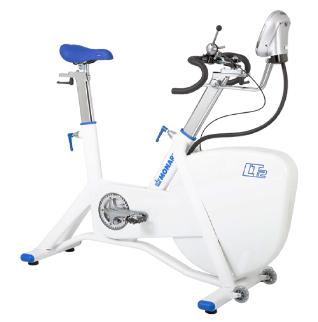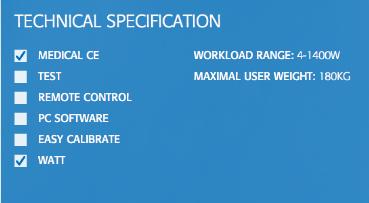 Dimensions: 55.3" x 25.1" x 48.8"
Warranty Information
Order your Monark LT2 Open Source Training Ergometer from FitnessZone.com today!
Customer Ratings & Reviews
Be the first to rate this item!