NOHrD SlimBeam Red
Product Code: nohrd-slimbeam-red
Price:
$2,249.00
Financing Solutions from

Once Approved Call Us To Place The Order!
Need Expert Advice? Our friendly and knowledgeable staff is ready to help you. Call us now at 1-800-875-9145!
NOHrD SlimBeam Red
Cable stations are versatile and multi-functional exercise machines. It's no mystery as to why they remain a classic in exercise equipment. Fitness studios, as well as physiotherapy centers have been relying on cable exercise for years.

The NOHrD SlimBeam cuts a fine figure in home fitness, as well, combining a stylish, sharp design with a sleek body. Thanks to its slender silhouette, curved shape and high-quality wood, the SlimBeam delivers a professional cable exercise station for every kind of functional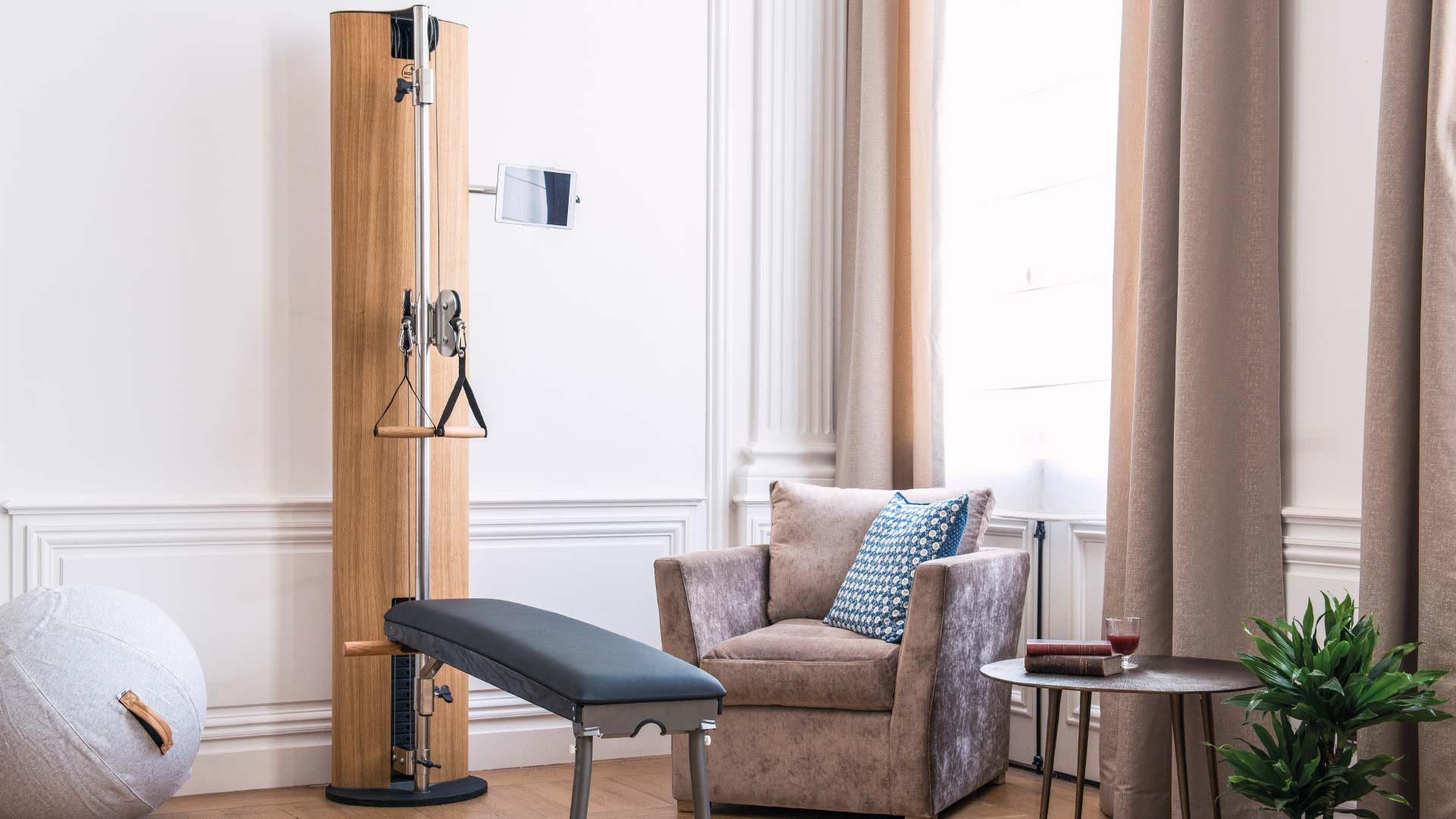 Physiotherapists, fitness coaches and professional athletes rely on gym equipment with cable machines for a reason: the cable technique makes strength training extremely effective - and, as a bonus, cable stations prove to be true space-savers among multi-station exercise machines.

Depending on your needs, the NOHrD SlimBeam can be ordered as a free-standing cable station, or with ceiling or wall fixtures.
Measuring 215cm high and 40cm wide, the cable machine fits perfectly into all interiors. The SlimBeam is fixed at 10cm from your wall and protrudes a mere 20cm total into the room. Its base measures less than ¼ square meter.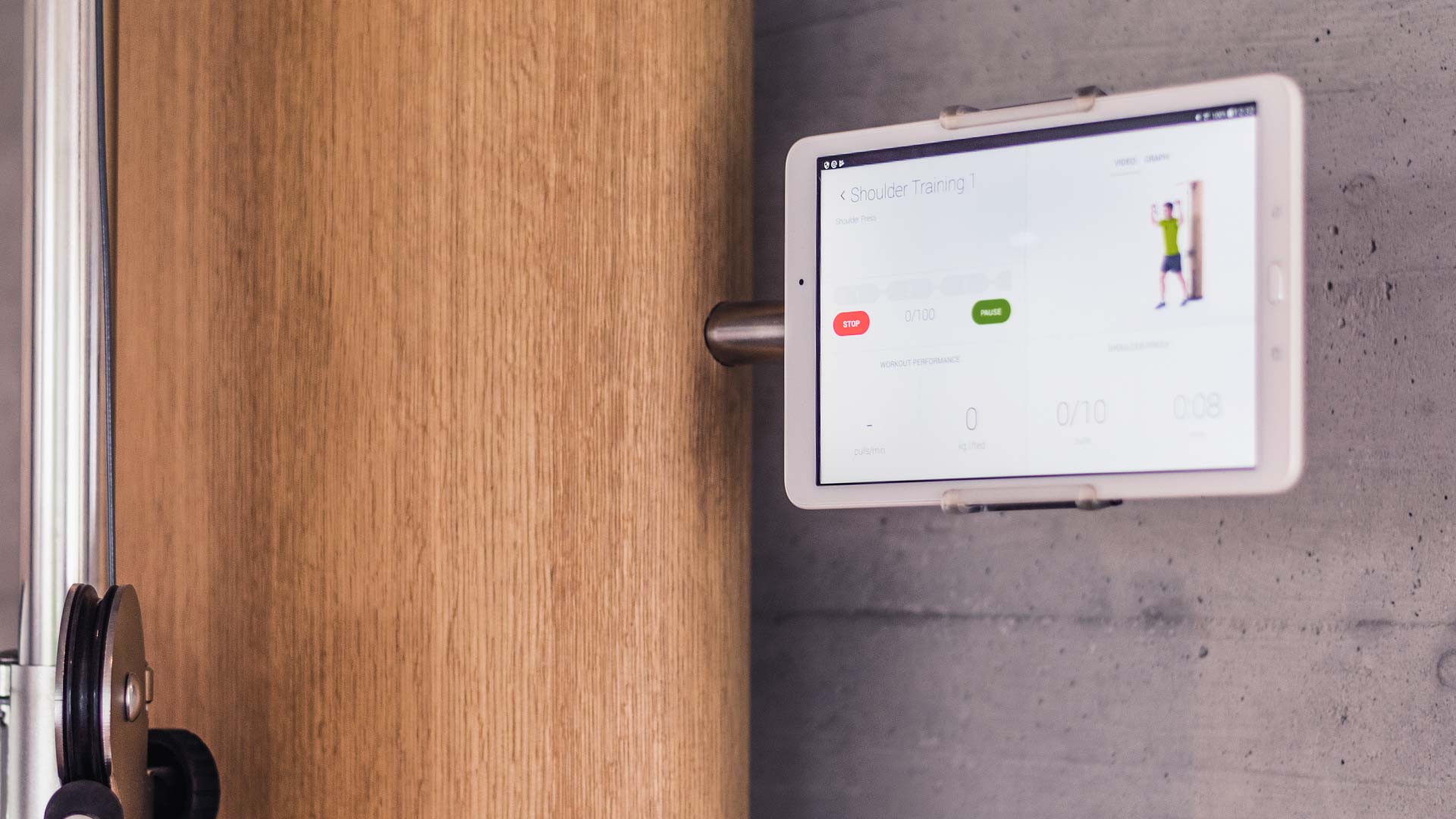 In addition to the SlimBeam exercise manual, the interactive exercise app offers many more functions: Simply attach the SlimBeam tablet holder and connect the USB plug: the pre-set weight, repetitions and range of motion are automatically recognized and displayed clearly. Each exercise is demonstrated in detail by video clip.
Currently only available for Android.

The virtual graph portrays your workout - intensity and evenness are precisely displayed, enabling you to quickly correct your movements and optimize your workout.
Reduce risk of error with your virtual coach - each exercise is featured in detail in the video clips, eliminating mistakes, protecting your joints and guaranteeing maximal efficiency.
Jump in to your workout - the SlimBeam App provides users with ready-made workouts for all muscle groups. Developed in cooperation with sport scientists, these workouts are optimized for training success.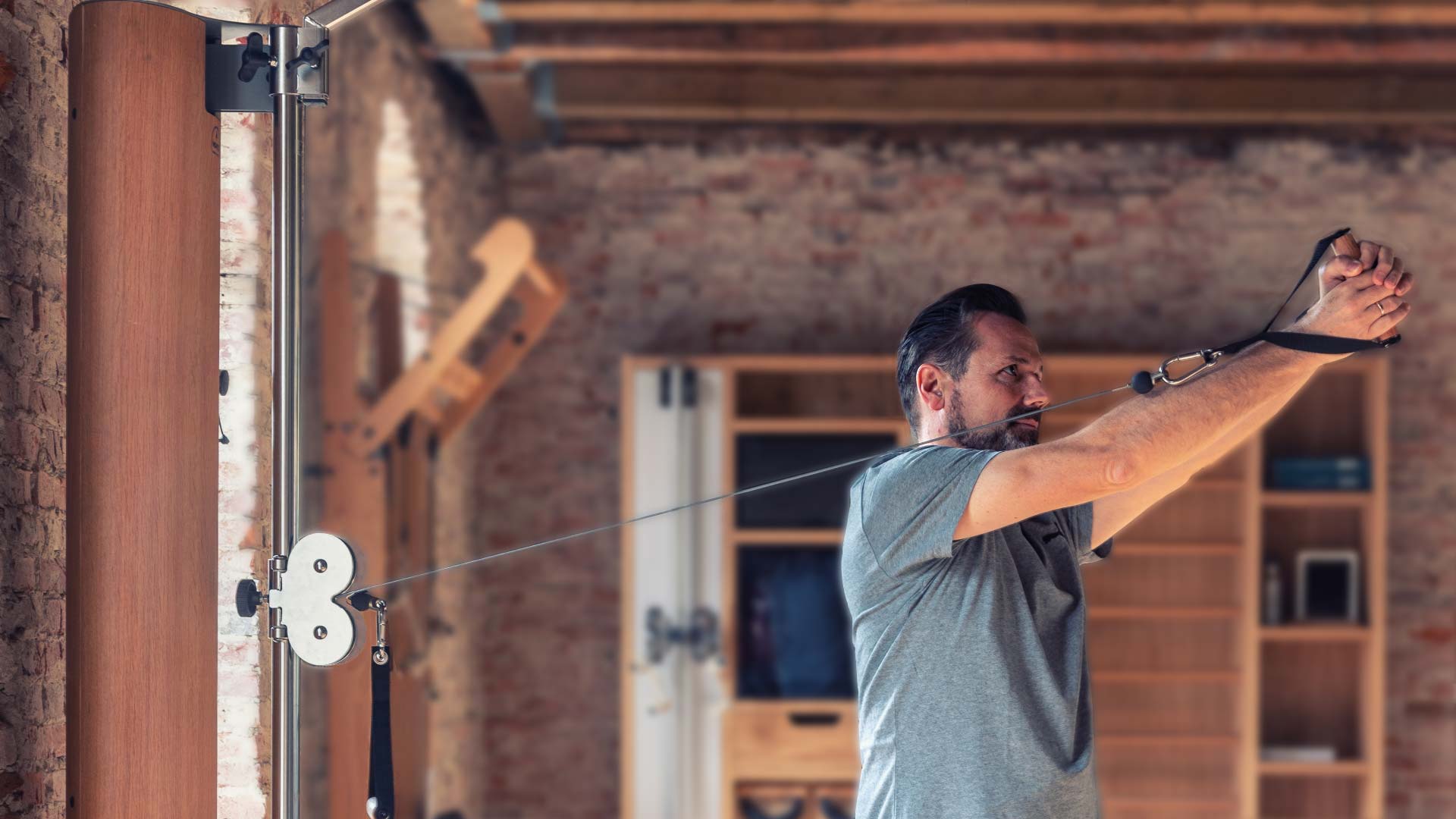 The cable machine's range of motion is fundamental: Extension length of up to 4 meters (double) or 8 meters (single) guarantee maximal functional expansion.
The SlimBeam offers extension up to 8m, enabling you to train specific moves like a golf stroke or tennis swing. By increasing the number of rubberized weight plates and adjusting the butterfly, your workout will become more demanding, intense and effective.
Each exercise can be performed at various angles, increasing the amount of possible exercises. The range of overall movement is automatically wider than with a conventional multi-station machine. Enjoy pulling the cable from top to bottom, bottom to top, horizontally or diagonally to maximize the full potential of exercise possibilities.
Training on the SlimBeam cable machine works abs and back muscles, increasing body stability. Adjusting the cable position will allow you to target muscles specifically - from your chest to your back, shoulders, arms and legs: all areas are possible.
Standard SlimBeam models feature 14 weight plates at 5kg, plus the base weight of (further) 5kg. Each oval-shape weight plate is individually rubberized with a black matt finish, fitting perfectly into the wood body encasement.

Use your SlimBeam to work and build individual muscles or a combination of various muscle groups, simultaneously. Train everyday moves with the cable machine - by utilizing of the SlimBeam's range of motion and rotation possibilities you will boost and improve overall coordination, flexibility and strength.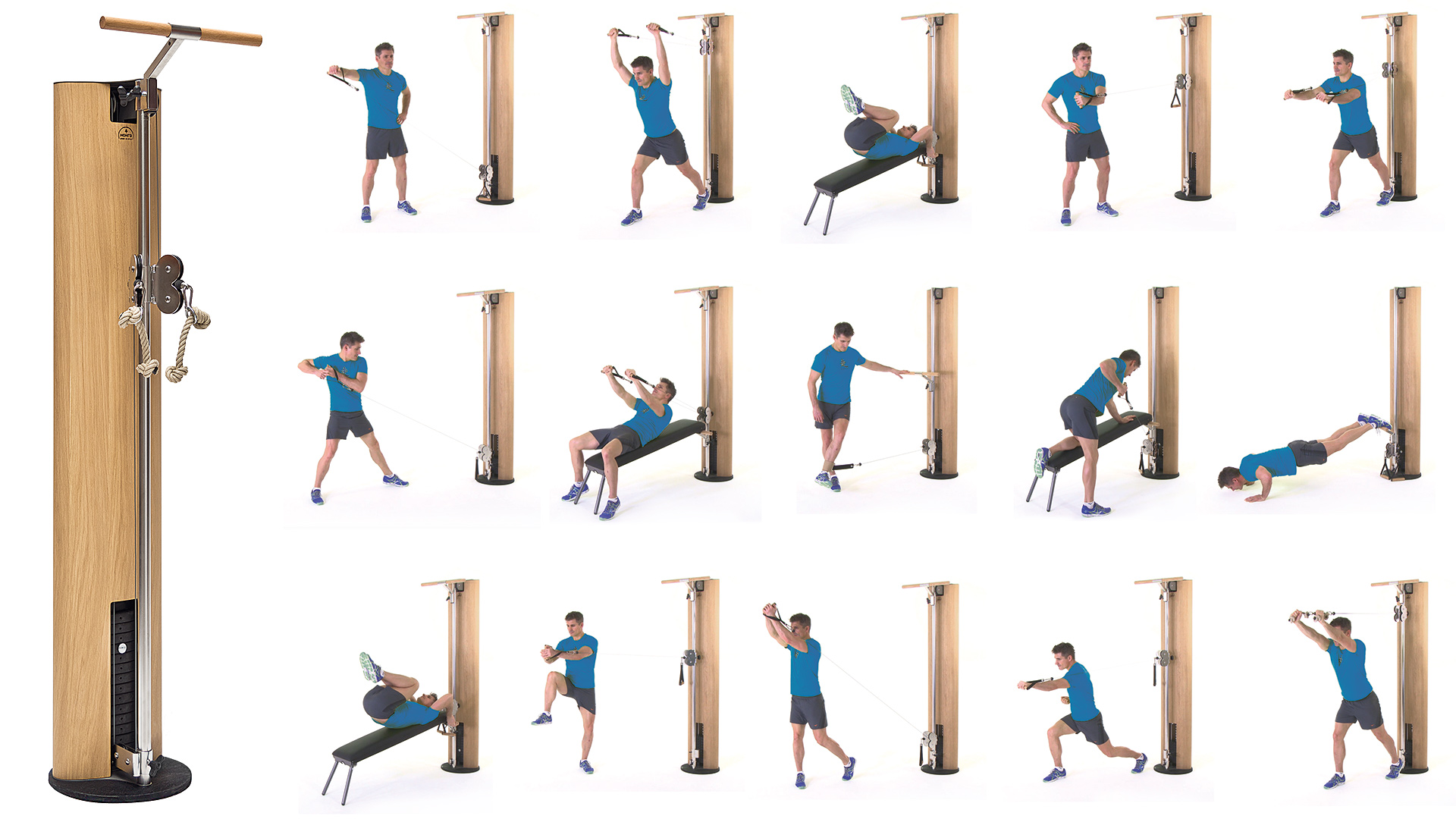 Product Specs:
Height: 215 cm

Width: 40 cm

Depth: 20 cm

Base plate: Ø 44 cm

14 weights: 5 kg each

1 start weight: 5 kg

Total weight: approx. 120 kg


Order your NOHrD SlimBeam from FitnessZone.com Today!
Customer Ratings & Reviews
Be the first to rate this item!