Polar KEO Power Essential Bluetooth Smart
Polar KEO Power Essential Bluetooth Smart
Product Code: polar-keo-essential-bluetooth-smart
Price:
$920.00

Need Expert Advice? Our friendly and knowledgeable staff is ready to help you. Call us now at 1-800-875-9145!
Polar KEO Power Essential Bluetooth Smart
Kéo Power Essential Bluetooth® Smart
The Kéo pedal power meter is for serious riders. Develop your cycling performance and technique to the maximum with this pedal power meter that attaches easily to the pedals of your bike. The Kéo cycling power meter uses Bluetooth® Smart technology and is highly energy efficient. Link it to your Polar V650, Polar V800, or even your phone! To give your it all, you have to know it all - including your pedal power.
A cost-effective choice for basic power measurement, the set includes two pedals and one power transmitter.
Gives instant feedback by measuring accurate power output in watts
Displays the current and average cadence
Shows how you use force against the pedal with the force vector feature
Easy to set up and switch between bikes
Compatible with iPhone 4S and later, and with selected Android devices including Samsung Galaxy S3 and S4 using Android 4.3 or later.
Compatiable with: V650, V800 and M450
Call 1-800-875-9145 to speak with one of our fitness advisors with any questions you may have about the Polar KEO Power Essential Bluetooth Smart.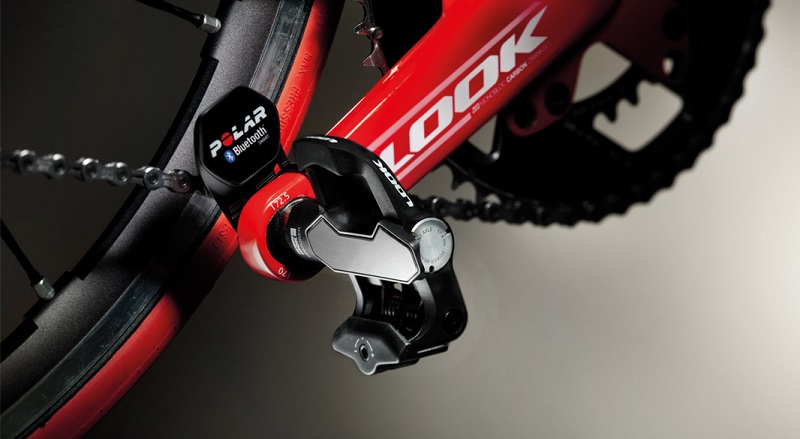 THE FORCE BEHIND YOUR RIDES
Order your Polar KEO Power Essential Bluetooth Smart from FitnessZone.com today!
Customer Ratings & Reviews
Be the first to rate this item!