Polar Loop Crystal
Product Code: polar-loop-crystal
Price:
$159.95

Need Expert Advice? Our friendly and knowledgeable staff is ready to help you. Call us now at 1-800-875-9145!
Polar Loop Crystal – intelligently beautiful
The Polar Loop Crystal has Fashion and Fitness Fused Together

Polar has created a piece of eye candy that speaks to all those fashionistas out there – The Polar Loop Crystal! The new statement piece is embellished with 30 Swarovski® crystals which are inlaid into two polished stainless steel decorative bezels and features a textured crisp white customizable bracelet for the perfect fit. In addition to the eye-catching design, the Loop Crystal has all the goodies the Polar Loop 2 has; activity and sleep tracking, inactivity alerts, training guidance and Smart Notifications from both iOS and Android devices.
Designed to be as intelligent as it is attractive, the Loop Crystal tracks your daily activities such as steps, calories burned, workouts and sleep. It also gently vibrates to remind you to move if you've have been inactive for too long. The perfect accessory to keep busy women connected, Loop Crystal also vibrates and displays text to notify users of incoming calls, messages and calendar reminders. For those who want to go straight into training, Loop Crystal pairs with the Polar H7 Bluetooth® Smart heart rate sensor for live, accurate heart rate training sessions. And don't forget our colored heart rate straps to make that perfect mix and match with the new beautiful Loop crystal design.
Guiding toward a more active lifestyle, Loop Crystal provides personalized guidance and our unique smart coaching features. Use the Polar Flow app and web service and enter your information such as age, gender and weight and activity level. With the help of provided personal data and activity, Polar Flow provides a personalized activity goal based on your personal information and also offers feedback on the benefits of activity, and guidance on how to stay motivated and live a healthy lifestyle.
Swarovski embellished activity tracker that guides and motivates you to reach your daily activity goals

Shows daily activity, calories burned, steps taken, time of day and activity feedback on display; plus monitors sleep patterns

Provides Vibrating inactivity alerts for extra motivation and Smart notifications (available on iOS and Android)

Super soft silicone wristband is custom fit. Compatible with the Polar H7 Bluetooth Smart sensor

Connects to the free Polar flow app and web service where you can sync your activity and workout details and see your progress
Make sure you have the latest version of the Flow app for a full compatibility for the Loop crystal:
Flow app iOS 2.4.4
Flow app Android 2.5
Get feedback on the move
Check the free Polar Flow app to view details of your daily activity, workouts and goal progress, as well as sleep patterns. Use the app for guidance on how to reach your daily activity goal and sync your activity data to the web service.
Shows a quick overview of your daily progress.

App compatible with Android (4.3 or later) and iOS.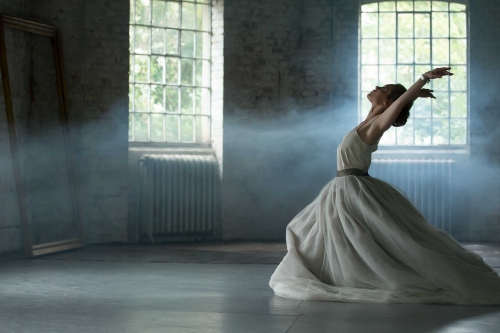 Polar Loop Crystal is Designed to motivate you everyday
Polar Loop Crystal Features
Steps and Distance

Tracks your steps and uses that data to calculate the distance you've completed.

Inactivity Alert

Reminds you with vibration to get up after 55 minutes of sitting, adding active breaks to your daily routines.

Lets you know exactly how many calories you've burned. The individual algorithm is based on your personal data: weight, height, age, gender and the intensity of your physical activity.

Keep connected

Polar Loop Crystal will keep you connected. It provides vibrating smart notifications of incoming calls, messages and calendar appointments.

Activity Goal

Shows how active you've been during the day and gives practical guidance for reaching your daily activity goal. Breaks up your activities into five intensity levels: resting, sitting, low, medium and high.

Sleep

Automatically tracks your sleep time and quality. Check and learn more about your sleeping patterns in the Polar Flow web service and app.

Smart Notifications

Vibrates and notifies you about incoming calls, messages and calendar reminders.

Polar Ecosystem

Polar Flow web service and app

Follow your daily progress and get guidance that helps you meet your goals. Learn how changing your daily routine can improve your wellbeing.

Polar Coach

Free online tool for your coach or personal trainer to easily follow your progress.

Sensor compatibility

Add a Polar H7 Bluetooth® Smart heart rate sensor for real time, accurate heart rate on your wrist.

MyFitnessPal

Keep tabs on your nutrition by connecting with the world's largest food, nutrition and calorie database (iOS only).
Polar Loop Crystal Specifications
Measurements
With soft silicone wristband
| | |
| --- | --- |
| Weight | 38g |
| Thickness | .42 in |
| Width | .78 in |
| Size | 145-240mm (5.7-9.4") |
Tech
Splashproof
Rechargeable 38 mAh Li-pol battery
Battery duration: Up to 8 days with 24/7 activity tracking and 1h/day training (without smart notifications) and up to 3 days with 24/7 activity tracking and 1h/day training (with smart notifications)
Connectivity
Easy wireless sync via Polar Flow app with Bluetooth® Smart
Custom USB connector for charging and data sync with PC or Mac via Polar FlowSync
Polar Flow web service compatibility with Mac OS X 10.6 or later and PC Windows XP, 7, 8, 10
Updatable software
UI languages in Polar Flow: English, Spanish, Portuguese, French, Danish, Dutch, Swedish, Norwegian, German, Italian, Finnish, Polish, Russian, Chinese, Japanese
Polar Loop Crystal Activity Tracker


Polar Loop Crystal is the smarter 24/7 activity tracker. It provides guidance and motivational feedback to help you increase your daily activity. All you have to do is wear the smart bracelet on your wrist and all of your activity- including cycling and swimming- is captured. At the tap of a button, Polar Loop shows the time, your total steps, calories burned, daily activity goal and tips to reach it - all on a display of 85 LEDs. Living an active lifestyle has never been this fun and easy!

Reach your daily goal

As you move throughout the day, Polar Loop will display an instant view of your activity data including: cumulative steps, calories burned and your daily activity goal bar.
Follow your achievements

To help you reach your activity target Polar Loop displays practical guidance like 'walk for 50 minutes' or 'jog for 20 minutes'. For even more motivation, set inactivity alerts via your smartphone and the Polar Flow app.
UPGRADE YOUR PERFORMANCE
| | | |
| --- | --- | --- |
| Adjustable Soft Strap | H7 heart rate sensor | Polar Loop USB Cable |
Order your Polar Loop Crystal from FitnessZone.com today!
Customer Ratings & Reviews
Be the first to rate this item!