Prism Brute Force Sandbag 25lb
Prism Brute Force Sandbag 25lb
Product Code: prism-brute-force-sandbag-25lb
Price:
$109.99
Need Expert Advice? Our friendly and knowledgeable staff is ready to help you. Call us now at 1-800-875-9145!
Prism Brute Force Sandbag 25lb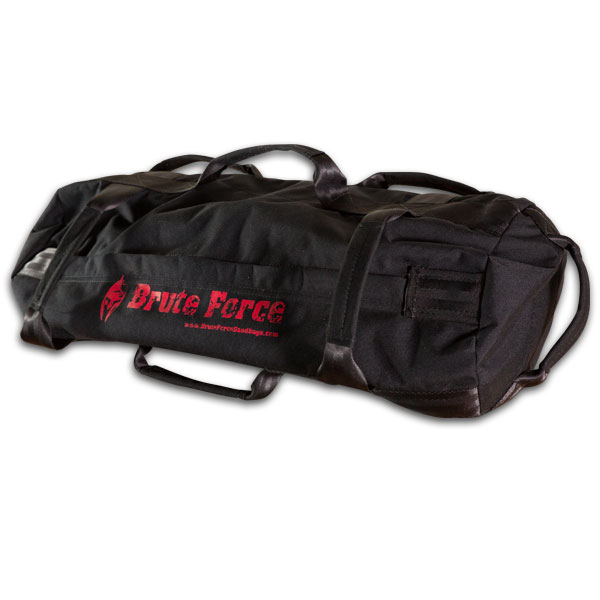 SKU: 400-400-004
This is the ultimate sandbag for training and conditioning. The Brute Force Sandbag has been used by not only MMA/COMBAT training athletes, but also by police and firemen for conditioning, obstacle course training and CrossFit.
Brute Force features 8 durable, low profile handles that allow for a variety of exercises. It's made with tough 1000D Cordura, a smooth material used by the US Military.
The greatest benefit of the Prism Brute Force Sandbag is the fact that it is awkward to lift. The load is constantly shifting, or at least requires effort to stabilise, and this produces an effect far removed from conventional weight training. The Brute Force Sandbag is not ergonomically designed to make it easier to lift – it makes you work hard for each repetition. The result is that you build strength and conditioning that can be applied in the real world. Scientists would call this 'ecological validity'. But the sandbag has built-in instability, making it the natural choice to integrate instability training into your programe.
With so many barriers to exercise, the inexpensive nature of sandbag training makes it a great option for everyone. If you travel regularly, the brute force sandbag is a great addition to any suitcase.The brute force sandbag will go everywhere you go and it can be filled when you arrive – either at the beach or from a builder's merchant. It is the ultimate portable gym so you have no excuses not to train again!

Made in the USA. Ships without sand to save on shipping!
Order your Prism Brute Force Sandbag 25lb from FitnessZone.com today!
Customer Ratings & Reviews
Be the first to rate this item!