Prism Portable Kettlebell 0-15 lbs (Yellow)
Prism Portable Kettlebell 0-15 lbs (Yellow)
Product Code: prism-portable-kettlebell-0-15lb
Price:
$49.95
Need Expert Advice? Our friendly and knowledgeable staff is ready to help you. Call us now at 1-800-875-9145!
Prism Portable Kettlebell 0-15 lbs (Yellow)
SKU: 400-400-001
The Portable Kettlebell is easy to fill with various materials (sand, pebbles, gravel, dirt, water, mud…), seals tight and can be used for any functional training programs that utilize kettlebells, dumbbells, slam balls or sand bags.
Safe
The Portable Kettlebell will not damage the surface of the facility, nor your body like typical cast iron weights. Webbing reinforced: up to 2,000lbs+ tensile strength
Portable
Easy to transport and take your workouts and group training anywhere.
Functional
Training with an unstable load recruits stabilizer muscles, improving overall resilience.
Adjustable and Versatile
Multiple weight capacities in one Portable Kettlebell.
The Water Tank can hold between 0-20 lbs of water weight in either the Regular or Large Kettlebell. Each tank ships with a small funnel for easy filling.
Water Tank to be used with Use with RG and LG only.
LT: 0-15lbs (Yellow)
RG: 0-30lbs (Red)
LG: 0-45lbs (Blue)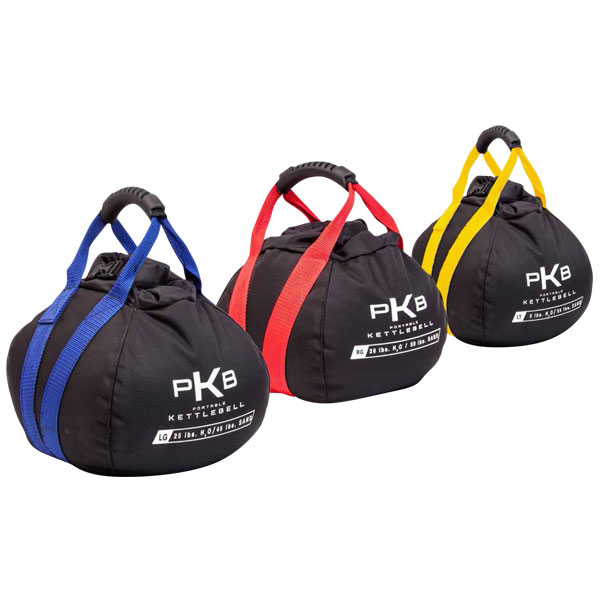 Order your Prism Portable Kettlebell 0-15 lbs (Yellow) from FitnessZone.com today!
Customer Ratings & Reviews
Be the first to rate this item!