Prism Smart Indoor Ladder
Prism Smart Indoor Ladder
Product Code: prism-smart-indoor-lader
Price:
$89.00
Need Expert Advice? Our friendly and knowledgeable staff is ready to help you. Call us now at 1-800-875-9145!
Prism Smart Indoor Ladder
SKU: 400-110-400
The rubber Smart Indoor Ladder will help athletes of all levels improve their quickness, agility, coordination and control. This high-quality, versatile athletic training tool is also designed to be very easy to use and store.
The ladder is 15-ft long and made with a rubber material to keep the ladder in place on any indoor surface and does not harm the floor. 16″ long openings allow users plenty of space to touch down.
Rolls up easily on a spoon for storage and comes with a Transport Bag.
Recycled rubber material for safe use on any indoor surface
16-in long openings allows users plenty of space to touch down
Openings act just like an outdoor agility ladder rather than a flat mat with painted rungs
Convenient spool storage for easy roll-out and transport
Includes spool, strap, and carrying bag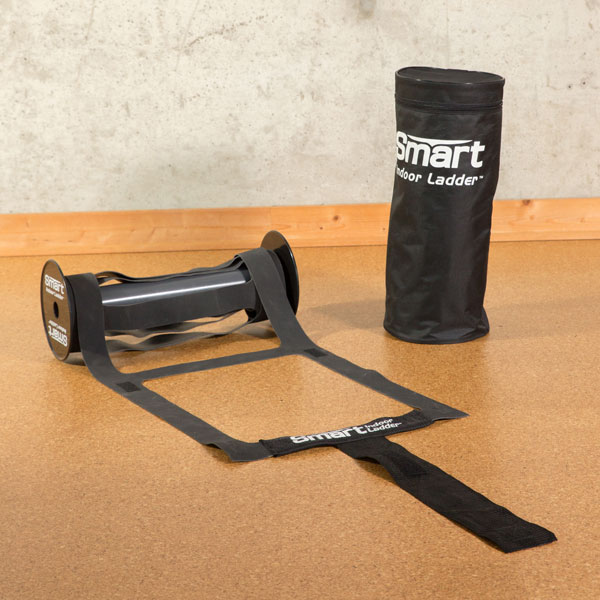 Order your Prism Smart Indoor Ladder from FitnessZone.com today!

Customer Ratings & Reviews
Be the first to rate this item!