SPRI Comfort-Fit Harness
Product Code: spri-comfort-fit-harness
Price:
$99.98
Need Expert Advice? Our friendly and knowledgeable staff is ready to help you. Call us now at 1-800-875-9145!
SPRI Comfort-Fit Harness
The Comfort-Fit Harness is a full-size padded 3" nylon towing harness that stays firmly in place and is designed to provide comfortable and even pressure across the chest and shoulders while pulling the heaviest of sled loads. Widely spaced dual-ring connectors eliminate binding and tangling of harness leash. Adjustable waist belt and slide-loop design ensure a snug and secure fit.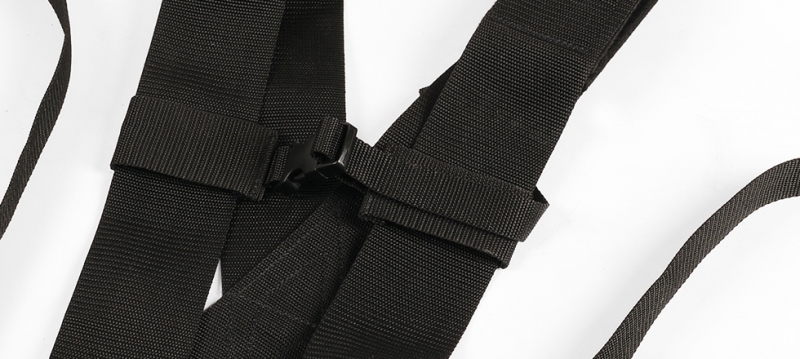 Comfort-Fit Harness Features:
Padded, full-sized harness

Provides comfortable and even pressure

Widely spaced dual-ring connectors

Will not bind or tangle

Adjustable waist belt

Slide-loop design

Snug and secure fit
Order your SPRI Comfort-Fit Harness from FitnessZone.com today!
Customer Ratings & Reviews
Be the first to rate this item!