SPRI Hanging Mats 5/8" X 56"
SPRI Hanging Mats 5/8" X 56"
Product Code: spri-hanging-mats-56
Price:
$49.98
Need Expert Advice? Our friendly and knowledgeable staff is ready to help you. Call us now at 1-800-875-9145!
SPRI Hanging Mats 5/8" X 56"
The 5/8" thick Hanging Mats are 6 millimeters thicker than other hanging mats, providing more support for your joints. These dense, high-quality closed-cell foam mats are light yet resilient, perfect for low-impact exercise, core training and stretching. They maintain their shape and stay flat on the floor whether you hang, stack or roll them after use. Reinforced plastic grommets won't harm floors, rust and won't bend or deform when stepped on. Available in two lengths. Sold individually.
56"L x 23"W
71"L x 23"W
5/8" thickness thick (15.875 millimeters)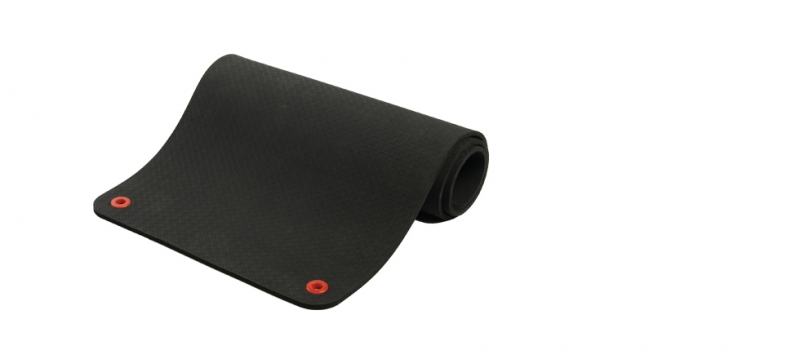 Hanging Mats (5/8") Features:
Dense and high-quality
Closed-cell foam that is light yet resilient
Designed for low-impact exercises
Maintains it shape
Durable plastic grommets
Available in 56" or 71" of length
Order your SPRI Hanging Mats 5/8" X 56" from FitnessZone.com today!
Customer Ratings & Reviews
Be the first to rate this item!