Spri Premium Covered Training Rope 47lbs
Spri Premium Covered Training Rope 47lbs
Product Code: spri-premium-covered-training-rope-47lbs
Price:
$329.98
Need Expert Advice? Our friendly and knowledgeable staff is ready to help you. Call us now at 1-800-875-9145!
Spri Premium Covered Training Rope 47lbs
This premium polydac training rope has ravel-proof rubber poly boot ends providing a traditional secure grip. Tubular nylon webbing cover protects and extends the life of the rope, while allowing it to move freely. Available in 30, 40 or 50 foot lengths with a 1.5" or 2" diameter and weights ranging from 17-47 pounds. Sold individually.
2" Thick x 50' Long, 47lb.
SKU: 07-71279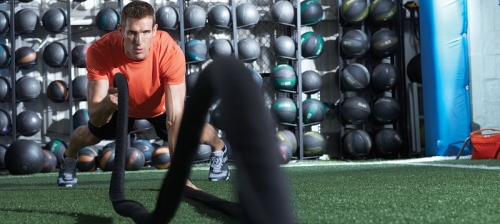 Order your Spri Premium Covered Training Rope 47lbs from FitnessZone.com today!
Customer Ratings & Reviews
Be the first to rate this item!