SPRI Pull-Up Assistor
Product Code: spri-pull-up-assistor
Price:
$39.99

Need Expert Advice? Our friendly and knowledgeable staff is ready to help you. Call us now at 1-800-875-9145!
SPRI Pull-Up Assistor
The Pull-Up Assistor is a 3-band system that provides pull-up assistance and promotes optimal form. Start by using all 3 bands, then remove bands as your strength increases. Or, add a band to rip out a few extra reps. An excellent tool to help you reach your full potential. Includes 3 pull-up bands, a nylon bar strap, and locking carabiner.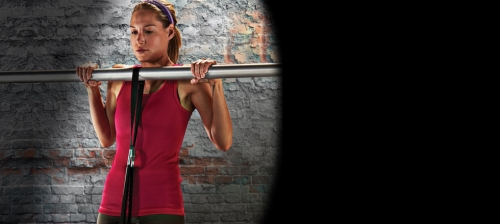 SPRI Pull-Up Assistor Features:
Pull-up system that promotes optimal form

Modify level of assistance as strength increases

3-band system with a bar strap and locking carabiner
SPRI Pull-Up Assistor Specs:

Weight capacity: 300 lbs.
Order your SPRI Pull-Up Assistor from FitnessZone.com today!

Customer Ratings & Reviews
Be the first to rate this item!