SPRI Slam Balls 14lbs
Product Code: spri-slam-balls-14lbs
Price:
$99.98
Need Expert Advice? Our friendly and knowledgeable staff is ready to help you. Call us now at 1-800-875-9145!
SPRI Slam Balls 14lbs
The SPRI® Slam Balls are designed for the most demanding, intense med ball slamming activities. Uniquely durable, evenly weighted, one-piece roto-molded medicine ball that you can bounce and slam on rubber, concrete, hardwood, artificial turf and cinder block surfaces and still get consistent rebound responsiveness. The basketball-style grooves and tacky surface texture ensure a firm grip, even when wet. The ball can also float for water-based training. Sold in color-coded weights ranging from 4 to 22 pounds. Sold individually. Includes a free downloadable exercise guide.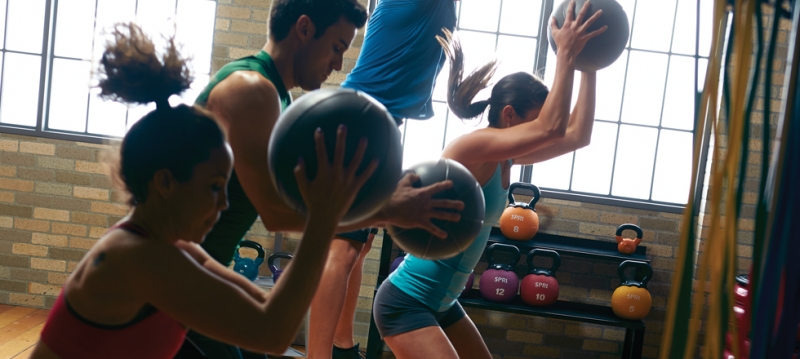 SPRI® Slam Balls 14lbs Features:
Designed for the most demanding med ball slamming

Durable and evenly weighted

One-piece roto-molded medicine ball

Consistent rebound responsiveness

Basketball-style grooves and tacky surface texture

Firm grip when wet

Ball can float

Color-coded weight levels

Available in 4-22 lb weights

Downloadable exercise guide
SPRI Slam Balls 14lbs Specs:
Material: Unique single-layer polymer composition
Feel: Firm skin-like texture for secure tactile performance
Product Use: Specifically designed for the most extreme, high-velocity ball-slamming activities
Responsiveness: Controlled bounce
Order your SPRI Slam Balls 14lbs from FitnessZone.com today!
Customer Ratings & Reviews
Be the first to rate this item!