SPRI Sports Performance Roller
SPRI Sports Performance Roller
Product Code: spri-sports-performance-roller
Price:
$39.98

Need Expert Advice? Our friendly and knowledgeable staff is ready to help you. Call us now at 1-800-875-9145!
SPRI Sports Performance Roller
Release tension, increase blood flow, and relieve tight muscles. From gentle stretching to more aggressive pinpoint massage, the Sports Performance Roller is a great tool to use before and after workouts to achieve maximum results. 18" size is ideal for single arm, leg or lower-back work. Use before workouts to prepare the body for exercise and enhance muscle readiness. Use after workouts to reduce soreness, stretch muscles, and restore proper muscle tension. Includes a free downloadable exercise guide.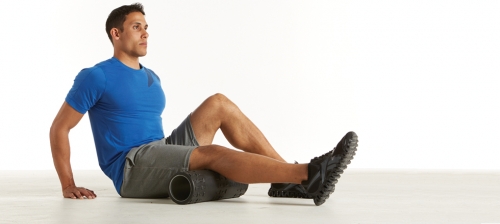 Sports Performance Roller Features:
Loosen tight, knotted muscles

speed circulation and muscle recovery

Ideal for single arm and leg work

Downloadable exercise guide
SPRI Sports Performance Roller Specs:
6P Free: Free of DEHP, DBP, BBP, DINP, DIDP, and DNOP phthalates.
Order your SPRI Sports Performance Roller from FitnessZone.com today!
Customer Ratings & Reviews
Be the first to rate this item!