SPRI Tri-Fold Mat 60"
Product Code: spri-tri-fold-mat-60
Price:
$79.98
Need Expert Advice? Our friendly and knowledgeable staff is ready to help you. Call us now at 1-800-875-9145!
SPRI Tri-Fold Mat 60"
The SPRI® Tri-Fold Mat folds up in thirds, making it the most compact mat designed for storage and easy travel. With triple-layer construction of high-density foam for long-lasting durability and a softer center layer for comfort. Lightweight. Only one color. Available in two sizes. Also available in a Bi-Fold version.
Triple-layer foam construction
2" thick
60" Tri-Fold Mat: 60" x 24" x 2"
72" Tri-Fold Mat: 72" x 24" x 2"
Clean mat with damp cloth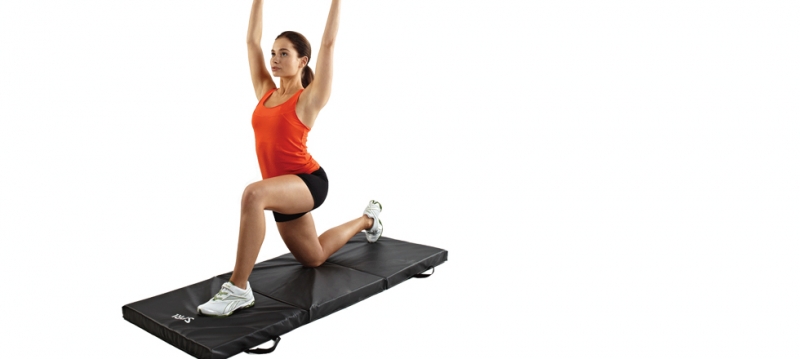 SPRI® Tri-Fold Mat Features:
Folds into thirds
Designed for easy storage and travel
Triple-layer construction
Long-lasting durability
Lightweight
Order your SPRI Tri-Fold Mat 60" from FitnessZone.com today!
Customer Ratings & Reviews
Be the first to rate this item!