Stamina ATS Air Rower 1399 35-1399
Stamina ATS Air Rower 1399 35-1399
Product Code: stamina-ats-air-rower-1399
Price:
$399.99
Need Expert Advice? Our friendly and knowledgeable staff is ready to help you. Call us now at 1-800-875-9145!
Stamina ATS Air Rower 1399
The Stamina ATS Air Rower is designed to give you a smooth, solid, comfortable, low impact rowing workout at home. Rowing resistance is provided by one of the most used and most popular methods efficient wind resistance. Choosing your workout resistance is simple. The harder and faster you row, the greater the resistance. Rowing is widely known to be one of the best all-around activities for cardiovascular fitness and strength, so you get a total body workout that is efficient, effective, low-impact, and utilizes all major muscle groups including the back, legs, arms, abdominals and buttocks. Rowing is also one of the best exercises for building a strong back, and is one of the most effective low-impact aerobic exercises for increasing your metabolism for more efficient calorie and fat burning without the impact on your joints.
Bring Your Workout Home
They say home is where the heart is, and it takes serious heart to sculpt the healthy body you desire. Good thing you've got what it takes for the rigorous strength-building, cardiovascular workout the durable, affordable Stamina® ATS Air Rower provides. Though Stamina's wind-resistance design allows pricing that protects your budget, the Air Rower effectively targets all major muscle groups to strengthen & tone your arms, legs, abs, and buttocks.

Designed for Efficiency
Engineered to ensure a smooth, comfortable rowing workout at home, the Stamina® ATS Air Rower simultaneously works the upper and lower body with every stroke. The intensity of your workout is up to you, and adjusting the resistance level is easy: Simply change the speed of your rowing stroke. As you row faster, or harder, the machine will follow your lead and amp up the level of resistance. For less resistance, just slow down. With intuitive resistance responses, you're left to focus on your workout.

Constructed for Lasting Comfort
The Stamina® ATS Air Rower is built with an oversized seat rail that solidly supports the smooth-sliding seat-made to accommodate your body type, whatever it may be. Because the rower is intended to help reach your fitness goals sooner than later, it's made with a padded, upholstered seat that's comfortable even during longer rowing routines. Textured grips and oversized foot plates add to your comfort and keep your hands & feet stable throughout the catch, drive, finish, and recovery phases of rowing.

Proven to Drive Results
Why do so many fitness trainers recommend using a rower? Rowing is one of the best exercises for building a strong back while also pushing your heart rate to levels that actually increase your metabolism, burning calories and fat more efficiently. Because rowing is proven to provide a nearly unsurpassed aerobic workout without the relentless pounding to your joints, the Stamina® ATS Air Rower lets you quickly improve your fitness while drastically reducing injury risks.
Call 1-800-875-9145 to speak with one of our fitness advisors with any questions you may have. Go to FitnessZone.com tody to order your Stamina ATS Air Rower 1399.
Stamina ATS Air Rower 1399 Features
The following features are standard on the Stamina® Air Rower:

• Wind resistance—provides efficient, smooth rowing stroke

• Multi-function electronic performance monitor—displays speed, distance, time, and calories burned

• Sliding seat—padded and upholstered for comfort; engineered to slide easily

• Large foot plates—accommodate any size user

• Adjustable nylon foot straps—hold feet securely in place

• Over-sized seat rail—supports smooth-sliding seat

• Sturdy steel construction—built to last

• Textured grips—keep hands stable & comfortable while rowing

• Built-in wheels—ensure easy portability

• Foldable frame—makes storage simpler

• Nylon rowing strap—chosen for strength

• Floor protectors—safeguard your workout area & prevent skidding

• Angled seat rail—enables easy seat return

• Assembled size—77" long x 18" wide x 22" tall

• Folded size—48" long x 18" wide x 28" tall
Recommended use: Use at home to improve cardiovascular fitness and to strenghten the entire body
Material: Steel frame, nylon pull strap and foot straps
Product Color: Silver, grey
Resistance: Air resistance
Comfort Elements: Comfortable padded, upholstered seat
Targeted Training: Improve cardiovascular fitness and to strenghten the entire body
Includes: Stamina® Air Rower, owner's manual
Assembly: Some assembly required
Weight Limit: 250 lbs.
Stamina ATS Air Rower 1399 Warranty

3 years frame/90 days parts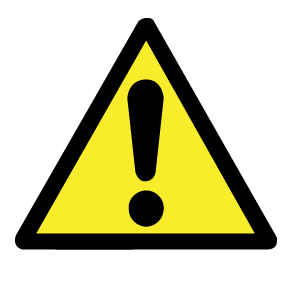 WARNING: Cancer and Reproductive Harm – www.P65Warnings.ca.gov
Order your Stamina ATS Air Rower 1399 from FitnessZone.com today!
Customer Ratings & Reviews
Be the first to rate this item!
Related Products