VTX Leather Wall Ball 8lb
VTX Leather Wall Ball 8lb
Product Code: vtx-leather-wall-ball-8lb
Price:
$69.99
Need Expert Advice? Our friendly and knowledgeable staff is ready to help you. Call us now at 1-800-875-9145!
VTX Leather Wall Ball 8lb
SKU: 400-930-130
The VTX Leather Wall Ball 8lb is a perfect addition to your interval training and/or fitness facility. They are made of durable synthetic leather and constructed with heavy-duty stitching. The leather is ideal for superior gripping.
Each ball is 14-inches in diameter.
Every home and commercial gym must have the VTX Leather 8lb Wall Ball. The sturdy VTX Leather 8lb Wall Ball has a high quality synthetic leather shell and heavy duty stitching that will withstand even the most demanding workouts. The ball has a weighted inner core with a protective rubber coating to provide extra comfort and safety for both users and workout areas. Don't wait to start working out with the VTX by Troy Barbell 8lb. Wall Ball!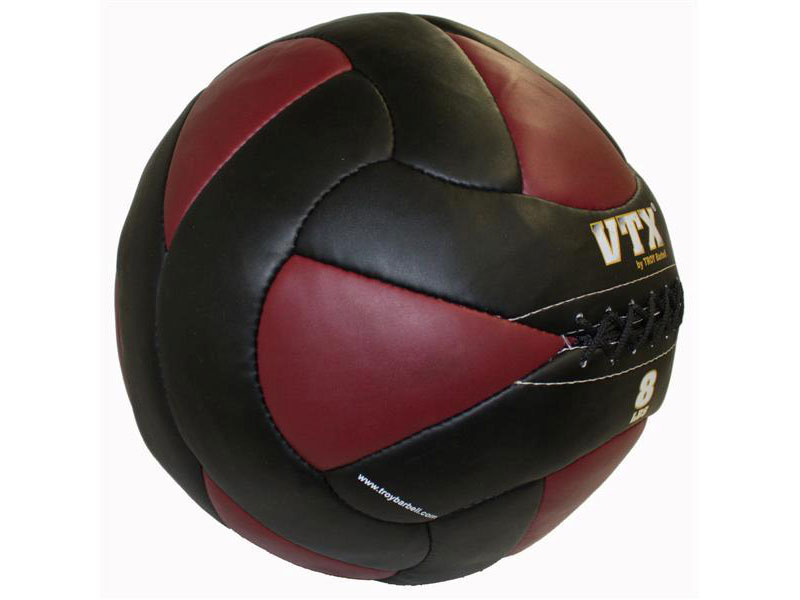 Order your VTX Leather Wall Ball 8lb from FitnessZone.com today!
Customer Ratings & Reviews
Be the first to rate this item!