X3S Bench
Product Code: x3s-bench
Price:
$499.00
ON SALE TODAY!
CALL 1-800-875-9145 NOW FOR
GUARANTEED LOWEST PRICE IN THE USA!
Need Expert Advice? Our friendly and knowledgeable staff is ready to help you. Call us now at 1-800-875-9145!
X3S Bench
For the first time, a chair-bench combination has been created to provide a simple and effective exercise designed to deliver the most intense workout for abs, legs and core. The X3S Bench is based on the best Cross Conditioning, MMA fighter, and pro boxer training requirements, this simple machine delivers the best design for a complete abs, legs, and core workout. Incorporate dumbbells or medicine balls to increase the intensity and train your entire body. The X3S Bench is designed for portability, easy storage, and extreme sturdiness, this hybrid full-body system provides maximum results in minimal space.
Call 1-800-875-9145 with any questions you may have about the X3S Bench.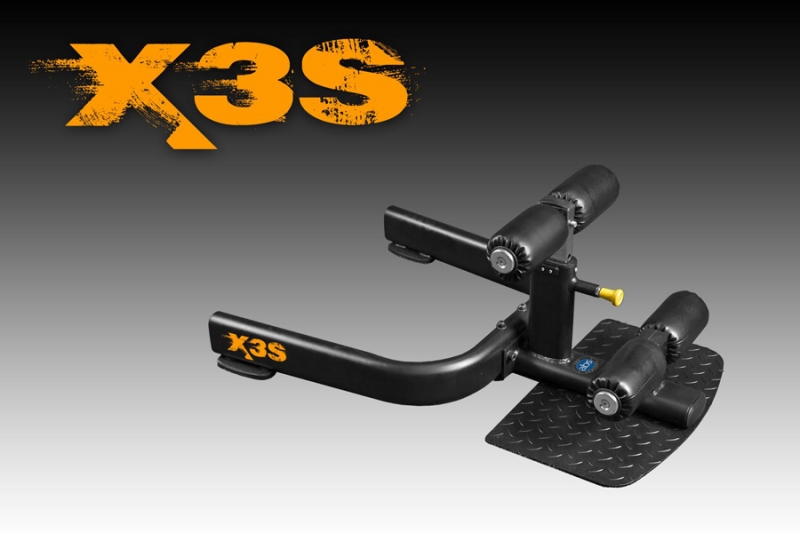 X3S Bench Features:
All Steel Construction

Comfortable Covered Foam Leg Pads

EZ Adjust Leg Pads for any height

Minimal Assembly

Portable Design

Space Saving Design

Stores Easily
X3S Bench Specifications:
Order your X3S Bench from FitnessZone.com today!
Customer Ratings & Reviews
Be the first to rate this item!