WaterRower
We Stock All WaterRower Models!
Call FitnessZone at 1-800-875-9145 Today!
FREE SHIPPING-Ships Same Day!
WaterRower is made in the USA using hardwood from only replenishable sources. WaterRower strives to manufacture rowing machines that are of a stylish design and built to last, while maintaining our commitment to eco-friendliness. Our WaterRower Rowing Machines are functional fitness furniture, designed not to be hidden away like other unsightly gym equipment, but to look at home in your living room. Storing the waterrower in an upright position no wider than a dining room chair, our rowing machines can be easily laid out for a quick indoor rowing exercise session. Order your WaterRower from FitnessZone.com!
Medical Professionals and Physical Therapists trust the benefits of the WaterRower and Rowing as an excellent cardio exercise. Burning up to 1000 calories per hour and working out up to 84% of your muscle mass during one exercise, rowing offers a tremendously beneficial exercise without the perceived fatigue and exhaustion often apparent when using other cardio training gym equipment.
Rowing has gone from being a competitive outdoor sport to one of the growing new trends in group exercise. Indoor rowing is the perfect exercise for people of all body types and fitness levels, from beginners to professional athletes.
Don't Miss The Boat!! Go to FitnessZone.com to order your WaterRower today and start your adventure to a stronger body and a healthier life. Call 1-800-875-9145 and let one of our fitness advisors help you with your selection with one of our WaterRowers that will best meet your needs.

Water Rowing Attributes to your Life
What better investment can you make for your health?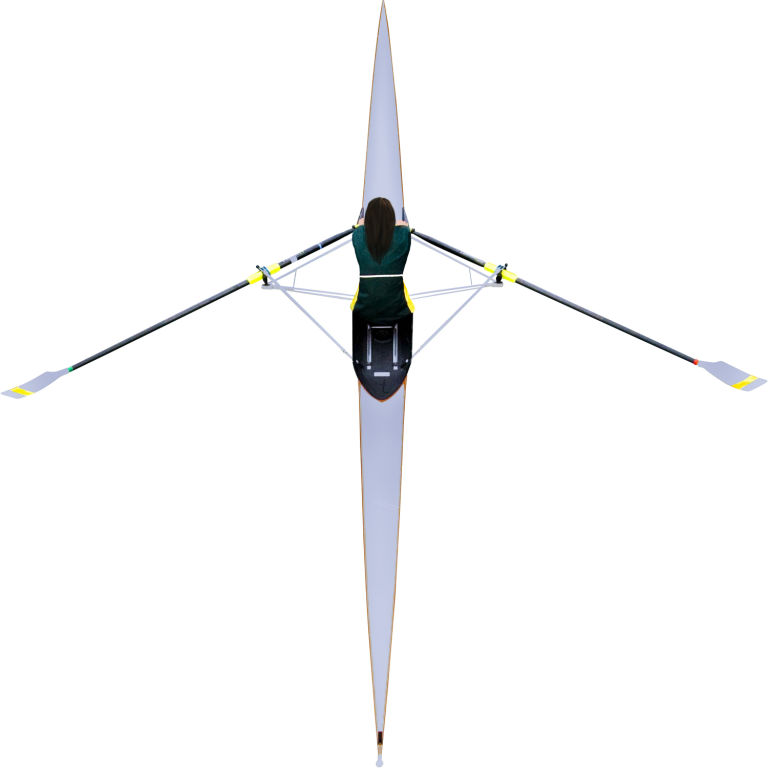 Help Your Heart
Rowing is the perfect activity to keep in shape, lose weight, cross-train for another sport, compete, or recover from an injury or surgery. Anyone can row at any age despite specific physical challenges because rowing is a low-impact activity.
Rowing is a highly aerobic activity which burns calories quickly and gives you a complete cardiocascular workout which is a great way to help your heart as well as tone your arms, legs, chest, back, and abs. What most people don't realize is that Rowing improves joint health through a wide range of motion and relieves stress because it allows you to remove yourself from the world around you, to connect to the calm and quiet of the water, and to meditate through the rhythmic, repetitive motion of your stroke. Rowing is a great way to get Aerobic and Anaerobic benefits without even thinking about it. Rowing also provides a workout for a variety of different muscles and joints in your body. If you want to see improvements in both your cardio fitness levels and your overall strength, it can give you the desired results you're looking for.

Low Impact + High Results
Rowing whether competitive and recreational is unique compared to most sports because this type of aerobic exercise gives all your major muscle groups a beneficial workout. Everything from your legs, back, and arms are engaged while rowing. This is a low-impact sport, the rowing stroke is a fairly safe motion, providing little room for the serious injury often found in contact and high-impact sports.

Lose Weight
A study has shown that "Competitive rowers expended almost twice the number of calories on a 2,000-meter course as a runner in a 3,000-meter steeplechase."1 However, since rowing is low impact, you will not experience the same wear and tear on your body that you would if you were a runner. Plus, you build strength in your upper body and core.
Stabilize Your Body
Your body core, or trunk, becomes stronger and better prepared for those unexpected moments by helping you avoid a fall or help keep you from hurting your back when lifting a child or a heavy box awkwardly.
Physiotherapy
The WaterRower, unlike conventional indoor rowing machines, creates a non-impact and non-load bearing environment for cross-training and rehabilitation. The users weight is taken off the knees and ankles by the seated position of the exercise and the use of the unique WaterFlywheel creates an evenly loaded stroke eliminating the heavy jarring and loading experienced on conventional rowing machines, making the WaterRower a popular choice for physiotherapy and sports sciences practices around the world.
Add up all the benefits and it's no wonder more and more people are stepping off the stationary bike and strapping into a rower. "People are catching on that they could be getting so much more out of their workout in the same amount of time.
Products