Commercial Fitness Equipment
FITNESSZONE COMMERCIAL SALES
We Sell Across the Nation


We have service technicians on call 7 days a week throughout the United States for our customer's service needs.
Custom Fitness Programs & Solutions
Our knowledgeable sales and service professionals at FitnessZone will work closely with your business, organization or institution to create the most effective and efficient layout and arrangement of workout stations. FitnessZone offers highly-customizable equipment, accessories and configurations that will meet your exact needs, while providing outstanding value and durability. Get a total body workout by combining a wide range of exercises using equipment that is built for a more versatile approach.

The FitnessZone commercial products division is nationally known as a company that has set the standard for institutional fitness product placement. Our procedures provide a higher level of support to the commercial client.

Professional consultants are dedicated to providing the finest fitness equipment solution for your individual facility. We research the facility, speak with site managers, listen to your objectives and, if necessary, gather information from similar facilities as a starting point. We offer professional layout and design. We interact with your choice of electricians, carpenters, flooring providers, plumbers and inspection professionals - all this to guarantee a professional outcome. Whether it's new construction, renovation, or simple replacement/addition of products, FitnessZone is ready to serve! Go with the Experts! Go with FitnessZone!
Markets We Serve:
Apartment Community

Wellness Center

Recreation Center

Fitness Club

Hotel

Fire Department

University

High School

Country Club

Law Enforcement

CrossFit Studios

Church Wellness Center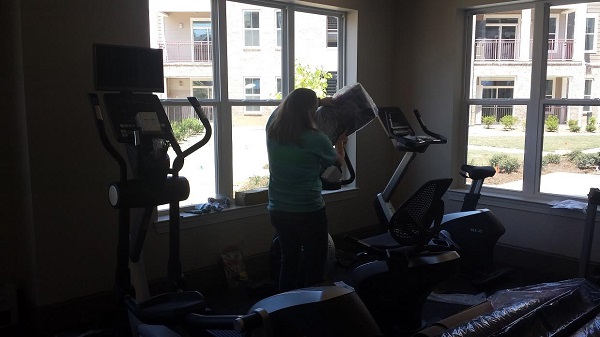 FitnessZone knows how important physical fitness is to our nation's police and fire departments. This is why our goal is to best fit the needs of our men and women in blue. Whether your facility accommodates the needs of the local firehouse or the needs of the entire district, FitnessZone has the expertise and experience needed for any size project.

FitnessZone offers a wide variety of strength training products with the local district in mind. From Strength Training to Functional Training to Endurance Training to Cardio Training, FitnessZone offers more solutions at a value for our customers. FitnessZone offers even more value with Dual Grip Medicine Balls, Fitness Bars, Dumbbells, Kettle Bells, and much more.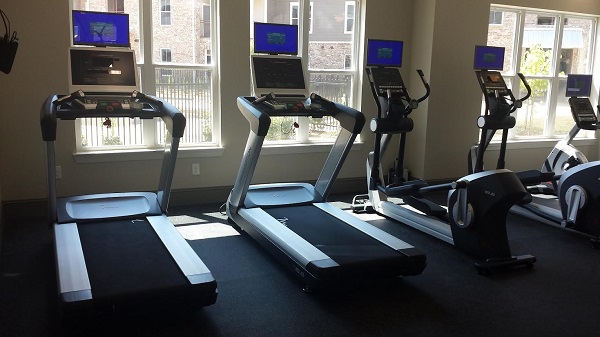 | | | |
| --- | --- | --- |
| FitnessZone is able to craft solutions to fit any size facility in any part of the US. | | |

| | | |
| --- | --- | --- |
| Companies continue to turn to FitnessZone for their fitness solutions in creating the ideal health and wellness environment. In today's high stress work environment, employers of all sizes are seeking solutions for employee retention, health related costs, absenteeism, productivity and company morale. By creating an ideal fitness environment, companies must have safety and convenience in mind when offering a fitness package to their employees. | | |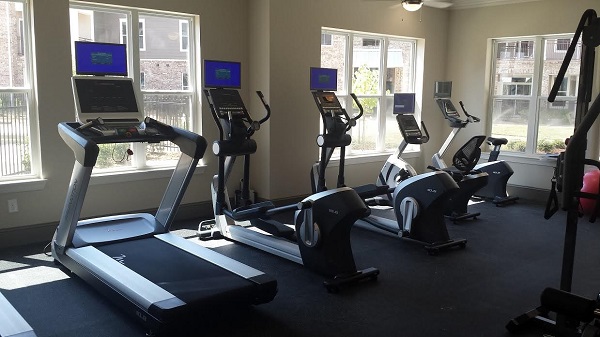 Welcome to FitnessZone, where you can find Health Club Quality fitness equipment at a fraction of the price of retail stores. We are deeply committed to helping you achieve your fitness goals with the best home gym equipment, treadmill fitness equipment, elliptical fitness equipment, and home exercise equipment, so you can live life to the fullest by looking and feeling your best!

FitnessZone has long been the premier source for gyms/clubs throughout the US. From iron/weights to single station leverage pieces, FitnessZone is able to craft solutions to fit any size facility in any part of the US
FitnessZone can provide the fast growing rehab and medical industry with fitness products to fit any project, budget or customer base. We can service small independent doctors and rehabilitation facilities to large rehabilitation and medical facilities, FitnessZone has high quality fitness products which set high standards for rehab and medical equipment. Whether your customers are focused on rehabilitation or over all wellness, FitnessZone can meet the fitness needs that are perfect for your business.




Monark Upper Body Ergometer & Monark Rehab Trainer

A new arm ergometer that satisfies the requirements for fitness and endurance testing for the upper body. Monark's renowned weight basket system has been adapted for use in rehabilitation, development and following-up for people with physical disabilities. Ideal for exercise from a wheelchair. Best choice for rehabilitation of disabled.






Monark Upper Body Ergometer & Monark Rehab Trainer

First Degree Upper Body Ergometers- Upper Arm Rehab Bikes -PT Rehab Bikes

Crossfit is the fastest growing strength and conditioning program specifically designed for police academies and tactical operation units, military special forces, champion martial artists and professional athletes USwide. FitnessZone produces results-driven equipment and accessories to produce high powered levels.
From Power Racks to Hip Sleds, FitnessZone offers speed training at high power levels for winning at competitive levels.





We have service technicians on call 7 days a week throughout the US for our customer's service needs.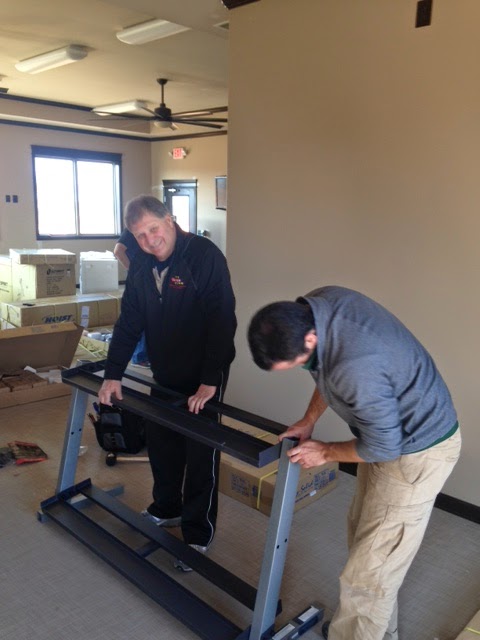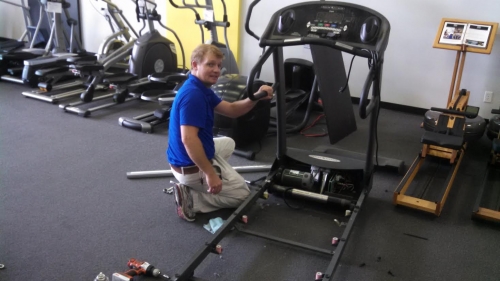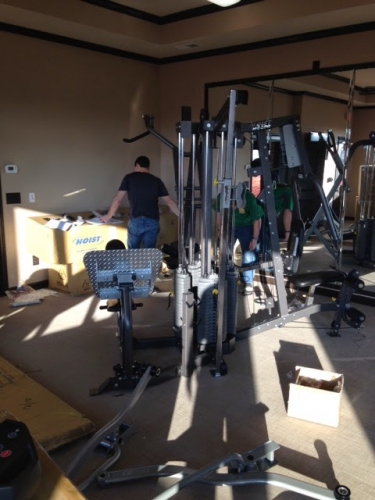 FitnessZone® is the premier fitness superstore on the Internet for Commercial Fitness Equipment. We carry a wide selection of top quality and reliable Commercial Equipment. The FitnessZone® superstore offers the largest selection of Commercial Fitness Equipment with features such as: adjustable press arm, leg press option, pec dec option, adds on weight stack, custom colors, and many more. Picking out a home gym can become a frustrating event, but at FitnessZone®, we carry only quality Commercial Fitness Equipment to help you with your decision process. We offer such an impressive selection of Commercial Fitness Equipment such as: Body Solid, BodyCraft, Inspire Fitness, Stamina, Powertec and many more at the best prices so you don;t have to waste time searching for a lower price. Call FitnessZone at 1-800-875-9145 to dicuss all of the Commercial Fitness Equipment. We also can arrange for your equipment to be assembled at your home or business. We will try to beat any price on a home gym that is on the web!
FitnessZone® will be able to custom fit you on a home gym that will help you obtain your fitness goals while meeting your budget or space requirements. We carry such brands as: BodyCraft, Body Solid, Inspire, Life Fitness, Gyrotonic, Powertec, Powerline and many more. The BodyCraft Xpress Pro Home Gym has been on of our best sellers on the web site because of it's exercises that it offers. We have service technicians on call 7 days a week throughout the US for our customer's service needs. Order Commercial Fitness Equipment at FitnessZone.com and exercise your way to better Health.
At FitnessZone we believe in taking a balanced lifestyle approach to exercise, activity, and nutrition. We help educate our customers to empower them. We endeavor to help our clients understand the 'why' behind their choices, and break down as many barriers to success as possible. We've found that by helping our customer they are more successful at creating lasting lifestyles that will continue well beyond short-term goals.
Featured Products