We're Here To Help
Your satisfaction is important to us! Use the form below to email us your questions about products, online orders, store experiences and more.
Order Questions:
If you need help or have any other questions concerning your orders, please email us or call: 1-800-875-9145.

Location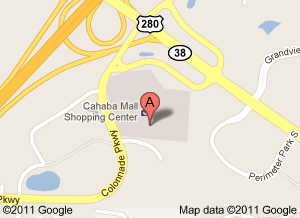 Ask the Experts
If you prefer, you may call between 8:00 A.M. to 9:00 P.M. CST at 1-800-875-9145 to place an order 7 days a week.
Special Orders
We encourage you to inquire about special items you want but do not see listed on our site. You can send e-mail to info@fitnesszone.com, or call 1-800-875-9145.
Commercial Quotes
We provide fitness equipment for all settings. For a quote, please call us at 1-800-875-9145 or send e-mail to sales@fitnesszone.com.
Submit a Product
Manufacturers actively seeking new vendors please e-mail information to sales@fitnesszone.com or contact us directly at 1-800-875-9145.
Mailing Address
FitnessZone
2509 CR-87
Alabaster, AL 35007
Call Us
Phone Number: 1-800-875-9145
Set-Up and Delivery
FitnessZone service technicians are on call nationwide, ready to install or service all the fitness equipment that we sell.
Send e-mail to info@fitnesszone.com, or call 1-(866)461-2417 to arrange for set-up or service help from our technicians.
Shipping
We provide drop ship (Curbside) and inside delivery & set-up if needed. Shipping Needs-please call 1-800-875-9145.
Please feel free to contact us at info@fitnesszone.com about any fitness equipment that you may be interested in. We will return each query with a shipping cost, total price, and approximate shipping date.