Body-Solid Tools Rings
Product Code: body-solid-tools-rings-bstrings
Price:
$49.00
Need Expert Advice? Our friendly and knowledgeable staff is ready to help you. Call us now at 1-800-875-9145!
Body-Solid Tools Rings
The popularity of ring exercises has never been stronger and fitness enthusiasts are gravitating to ring exercises to improve strength, balance and body control.
Unlike the competition, these rings are made from solid tubular steel providing superior durability and strength.
The rings are 9" outer diameter with a 1" grip. The included adjustable nylon straps ensure a proper starting height for any user for any ring exercise program.
Solid steel construction
9" round diameter
1" grip
Adjustable nylon straps
8.5lbs (entire set)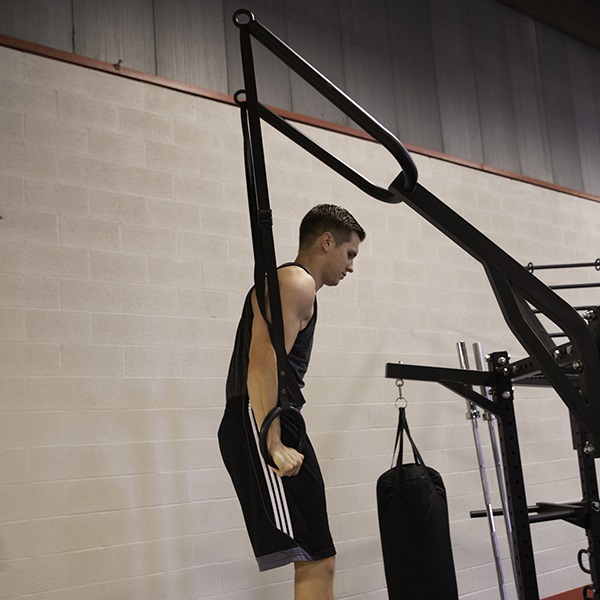 BODY FOCUS

Abs
Balance
Biceps
Body Weight Training
Core Strength
Cross Fit
Delts
Dynamic Stretching
Forearms
Lats
Lower Back
Pectorals
Plyometrics
Shoulders
Traps
Triceps

EXERCISES

Ab Crunch
Knee Raise
Dip
Hanging Shoulder Shrugs
High Knees
Ab Sling - Straight Leg Raise
Ab Sling - Oblique Bend
Ab Sling - Knee Raise
Ab Sling - Windsheild Wipers
Order your Body-Solid Tools Rings from FitnessZone.com today!
Customer Ratings & Reviews
Be the first to rate this item!