FreeMotion Fitness
---
---
Subcategories in FreeMotion Fitness
---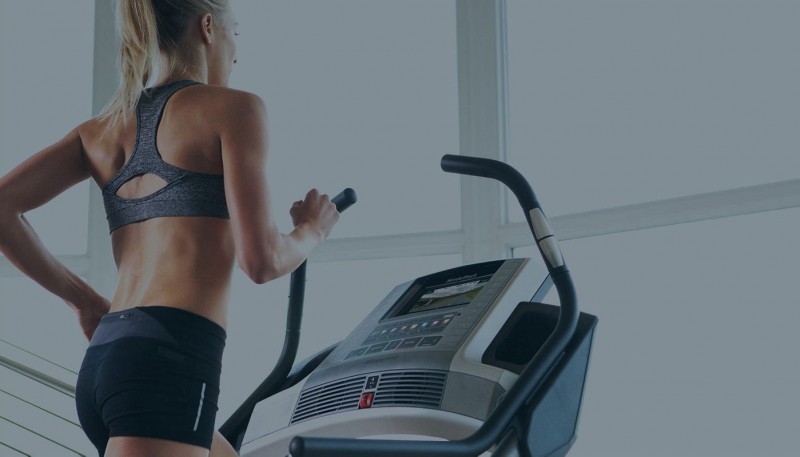 Get your Best Body

Right at Home
Without ever taking a step outside of your house, you can get in the best shape of your life on any iFit powered home fitness equipment.
When you're starting an exercise program, the key is finding something you enjoy and that's easy to do. That's what makes the stationary bike a great choice, particularly for the novice exerciser or someone with back, knee, or joint problems that make running or walking more difficult. A stationary bike is very easy on the joints. Further, if you're a fair-weather exerciser who lets heat, cold, or rain inhibit your workout, the stationary bike gives you fewer excuses not to exercise. Because it's indoors, you don't have to worry about inclement weather.
In the Fitness Industry, upright bikes have become a very useful part of person's home fitness center. FitnessZone® will be able to custom fit you on an upright bike that will help you obtain your fitness goals while meeting your budget or space requirements. We carry such brands as: Diamondback upright bikes, Endurance upright bikes, Life Fitness upright bikes, FreeMotion upright bikes, Kettler upright bikes, Xterra upright bikes, Body Solid upright bikes, Monark upright bikes, SportsArt upright bikes, Spirit upright bikes, Stamina upright bikes and many more. We also offer a full line of commercial upright bikes. We have service technicians on call 7 days a week throughout the World for our customer's service needs. Order your upright bike today at FitnessZone®. Com and pedal yourself to better Health!
Strength training, particularly in conjunction with regular aerobic exercise, can also have a profound impact on a person's mental and emotional health.
There are numerous benefits to using FreeMotion training equipment regularly, particularly as you grow older. It can be very powerful in reducing the signs and symptoms of numerous diseases and chronic conditions, among them: It's never too late to start a fitness training program and FreeMotion Fitness has the equipment that will meet your strength and cardio training needs.

Resistance training is based on the principle that muscles of the body will work to overcome a resistance force when they are required to do so. When you do resistance training repeatedly and consistently, your muscles become stronger.

FreeMotion has a large selection of cardio, strength, work benches, leverage and much more, all the equipment that will give you a well-rounded fitness program that includes strength training to improve bone, joint function, bone density, muscle, tendon and ligament strength, as well as aerobic exercise to improve your heart and lung fitness, flexibility and balance exercises.
Shop through FreeMotions many products today and call 1-800-875-9145 to speak with one of our fitness advisors and let us help you set-up your home or commercial gym.
STRENGTH AND CARDIO
EVERTHING YOU NEED IN TWO MACHINES
VISUALIZE - TRAIN - STRENGTHEN - ACCELERATE WITH FREEMOTION FITNESS TRAINING EQUIPMENT