Prism Fitness
---
---

Prism Fitness Group brings you the most innovative functional fitness equipment and accessories, and the knowledge necessary to use them safely and effectively. The techniques are every bit as important as the products, so not only what to use, but how to use it, is critical to achieving your goals. This is true for everyone - professional athletes to those who simply want to maintain a healthy and fit lifestyle. We use simple, functional tools to achieve complex training results.
We are committed to providing the safest and most effective ways to prepare the body for fitness challenges ranging from everyday functional movements to a professional-level competition.
We honor the innate intelligence of the body, and it is this fundamental RESPECT FOR THE BODY that drives our product and partner selection process.
FitnessZone knows how important physical fitness is to our communities. This is why our goal is to best fit the needs of your community. FitnessZone accommodates the needs of the following markets and has the experitse and experience needed for any size project.
Apartment Community

Wellness Center

Recreation Center

Fitness Club

Hotel

Fire Department

University

High School

Country Club

Law Enforcement

CrossFit Studios

Church Wellness Center
At FitnessZone we believe in taking a balanced lifestyle approach to exercise, activity, and nutrition. We help educate our customers to empower them. We endeavor to help our clients understand the 'why' behind their choices, and break down as many barriers to success as possible. We've found that by helping our customer they are more successful at creating lasting lifestyles that will continue well beyond short-term goals.

1-800-875-9145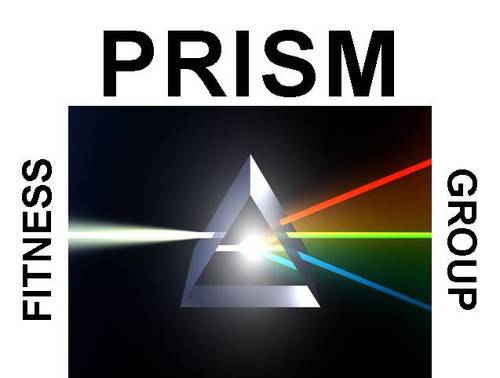 OUR PRISM PRODUCTS
Prism Smart Cart Training System

The Prism Smart Cart Training System organizes your training equipment into a compact and easy-to-transport system. Using the timed rotational circuit, coaches will be able to train as many as 60 athletes in one hour with the equipment on the Smart Cart.

Our Prism Smart In-Home Boot Camp package offers a range of our Smart Products to suit every lifestyle and fitness aspiration, while doing it in the comfort of your home. Along with product, we'll provide you with a boot camp workout of your own!

The Smart Pak is a complete gym in a portable package. This innovative mix of training equipment has been carefully-selected to improve quickness, agility, stamina and power.
Prism Fitness Smart Soft Plyo Cube (3-in-1)

The 3-in-1 Smart Foam Plyo can be used at 20″, 24″ and 30″ heights (all in one!) saving your facility space and the user valuable time while being able to train safely. There are 9 exercises printed on the plyo box for easy reference.

It's made of high-density foam with a commercial-grade vinyl cover.

Prism Classic Plyo Box Set




Buy in Sets or Induvidual Pieces

The Classic Plyo Boxes provide maximum stability and durability with their steel construction and fully welded frames. Any athlete can use these boxes for forward jumps, lateral jumps, or other plyometric drills.

Prism Self-Guided Deluxe Storage Tower

Choose from 3 Storage Towers: Deluxe, Economy and Essential


This accessories Storage Tower fits each one of self-guided fitness products and is perfect for unattended workout facilities. It's versatility of this tower allows facilities to properly display and store all the key self-guided product available for the end user in a space effecient manner.



Prism Fitness Smart Mat 6mm

The Smart Mat has 14 Core Exercises printed on one side and 14 Stretching Poses on the other side for easy reference. The mat features a durable, non-slip surface.

Two types of mats are available 6mm and 16mm..with and without grommets


Prism Fitness Smart Medicine Balls

The Prism Smart Medicine Balls are a functional fitness staple. The Prism Smart Medicine Ball 8lbs weighted center forces the user to use different muscle groups to throw, bounce or twist with the ball.

Choose from 4lbs to 20lbs Balls

The VTX 4lb Leather Wall Ball is a perfect addition to your interval training and/or fitness facility. They are made of durable synthetic leather and constructed with heavy-duty stitching. The leather is ideal for superior gripping.
Prism Smart Agility Ladder 15'

Prism Smart Indoor Ladder

The rubber Smart Indoor Ladder will help athletes of all levels improve their quickness, agility, coordination and control. This high-quality, versatile athletic training tool is also designed to be very easy to use and store. The ladder is 15-ft long and made with a rubber material to keep the ladder in place on any indoor surface and does not harm the floor. 16″ long openings allow users plenty of space to touch down. Rolls up easily on a spoon for storage and comes with a Transport Bag.

The Smart Hurdle Sets are designed with athletes, coaches and PE teachers in mind. With 5 sizes to choose from there's a perfect fit for every training session. Hurdles improve agility and range of motion through lateral and over/under drills.
Prism Workhorse Harness

View Details

The Workhorse Harness, with leash, provides easy transitions between training drills; no more switching between belts and harnesses. Workhorse will give you the flexibility you need to train efficiently and comfortably.

Prism Heavy Duty Sled Harness

View Details

The Compact Power Sled is a great way to increase explosive power and acceleration. The power sled will help to increase leg and hip strength, as well as upper body conditioning.

Prism Viper 360 Belt Set

The Viper 360 Belt Set is a premium speed belt system that improves sprinting, leaping, and directional quickness, preparing athletes for any situation. A rotating ring (on belt) moves athletes quickly between resistance and assistance modes.

Sprint Resistor Trainer

The Sprint Resistor develops and improves leg strength and speed by providing resistance tailored to the athlete or coach's desired intensity.
Prism Quick-Release Leash




The Quick-Release Leash combines fixed resistance with overload release for explosive speed training. The user providing the resistance simply tugs on the red ripcord to release the 10-foot long nylon leash from the runner's belt or harness.

Prism Power Pull


The Power Pull is a competitive training tool that focuses on the hip flexors to develop core strength, power, and leg drive. Connected back-to-back, athletes fight for position while keeping a forward lean.

Prism Directional Speed Trainer

The Directional Speed Trainer is a powerful lateral movement trainer that helps develop foot speed, stride length, and strength. This training tool allows for explosive change-of-direction in forward, back, and lateral movements.

Prism Dual Overspeed Trainer


View Details

The Dual Overspeed Trainer is a proven neuromuscular training tool. By applying assistance to an athlete's sprint, increased stride rate and length are "learned" for use in non-assisted situations.
Prism Smart In-Home Boot Camp

Our Prism Smart In-Home Boot Camp package offers a range of our Smart Products to suit every lifestyle and fitness aspiration, while doing it in the comfort of your home. Along with product, we'll provide you with a boot camp workout of your own!

Prism Kiio Wall Gym and Caddy Complete Kit

Prism Kiio Caddy Kit

View Details

Organize and store your equipment. Cable resistance levels are clearly labeled for easy tube selection and controls cable chaos.

Securely mounts to any wall with no visible hardware and holds up to 80 tubes and 20 handles or attachments.
Prism Brute Force Sandbag

This is the ultimate sandbag for training and conditioning. The Brute Force Sandbag has been used by not only MMA/COMBAT training athletes, but also by police and firemen for conditioning, obstacle course training and CrossFit.

Prism Portable Kettlebell

View Details

The Portable Kettlebell is easy to fill with various materials (sand, pebbles, gravel, dirt, water, mud…), seals tight and can be used for any functional training programs that utilize kettlebells, dumbbells, slam balls or sand bags.

Prism Sandbell

The Hyperwear Prism SandBell® 50lb is a simple yet powerful training tool. It's a cross between a sandbag, dumbbell, barbell, grip bag, medicine ball, slam ball, stability pod, gliding disk and a kettlebell.

Hyperwear's Hyper Vest Pro's patented control system and fabric holds weights comfortably in place even during vigorous multi-plane movement.