Junior Kids Equipment (Ages 10-15)
Junior Kids Equipment (Ages 10-15)
---
---

PHYSICAL ACTIVITY AND JUNIOR HIGH TEENAGER

Did you know that junior high school kids are at severe risk for low levels of activity and high rates of sedentary behaviours?
It's true! Here are some of the facts which explain the low levels of physical activity:
After the age of 10, the involvement level of adolescents in organized sport takes a steep dive;

In the teen years, the number of minutes of physical activity per day drops; and

Teens get an average of six hours of screen time per day, outside of school hours.
Translation? This is NOT GOOD!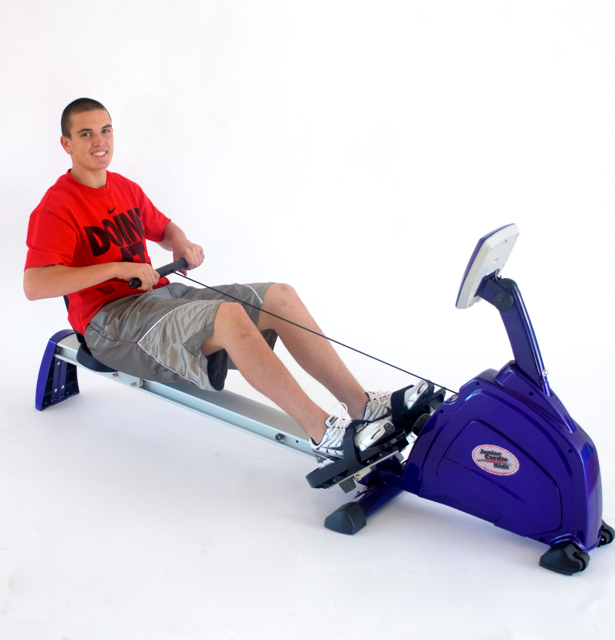 What can schools do to help? One positive approach they can take is to provide opportunities for meaningful physical activity throughout the day.
Offer some activity ideas within two categories; Cardio and Strength - This is where our KidsFit Cardio Kids Fitness Equipment plays a vital role in our children's lives.
Strength training for kids? You bet! Done properly, strength training offers many bonuses to young athletes. Strength training is even a good idea for kids who simply want to look and feel better. In fact, strength training can put your child on a lifetime path to better health and fitness.
Attention PE Directors!! Call Us at 1-800-875-9145 for HELP!!! Kids Fitness Equipment-Cardio Kids Fitness Equipment-Exercise Equipment For Kids
The KidsFit exercise equipment is used by:

YMCA's
Children's Health and Executive Clubs Franchisees
Physical Therapy Facilities
School Districts and Private Schools
Youth Fitness Training Facilities
Special Needs Facilities
Hospitals
Health Clubs
Wellness Caters
FitnessZone® is the premier fitness superstore on the Internet for kids fitness equipment and Cardio Kids. We carry a wide selection of top quality and reliable home or commercial kids exercise equipment. The latest statistics have shown that today's kids are not staying active. We offer kids treadmills, ellipticals, bikes, rowers, gliders, steppers, Cateye Gamebikes, trampolines, and may more kid's fitness accessories for home or your school. Our staff is trained to help your school with grants for kid's fitness equipment. We offer such a huge selection of kids fitness equipment and Cardio Kids Equipment at the best prices so you don't have to waste time searching for a lower price. Adding a Kids Fitness Program to your School? Call FitnessZone's Commercial Staff at 1-800-875-9145 or email us at Sales@FitnessZone.com so we can help you with design and budget quotes!
FitnessZone® will be able to custom fit you on a kids fitness equipment that will help you obtain your fitness goals while meeting your budget or space requirements. We carry such brands as: Cardio Kids, Cateye Gamebike, and many more. We have service technicians on call 7 days a week throughout the World for our customer's service needs. Order your kids fitness equipment at FitnessZone.com and exercise your child to better Health.
JUNIOR HIGH SCHOOL

Here are some additional benefits of fitness and exercise for high-school-aged children:

Promotes Physically Active Lifestyle:

Develops Teamwork, Sportsmanship and Cooperation:

Builds Self-Esteem:

Promotes Academic Learning:

Develops Muscles and Coordination:

Prevents Disease:

Want to help kids do better in school? Get them moving. That's the message from a growing field of research, linking physical activity with better academic performance, not to mention a healthier, leaner body. Promote this to middle-school kids now, and they will practice this for the rest of their lives.




Exercise Stimulates Brain Cell Development

Exercise Improves Memory Retention

Exercise Increases Focus and Concentration

Exercise Boosts Mood

Exercise Relieves Stress