PhysioStep Fitness
---
---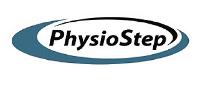 Whether it is for weight loss, general health improvement, cardiac rehabilitation, corporate wellness or transitioning from Physical Therapy to Home Exercise, the PhysioStep Cross Trainers is the ideal piece of equipment to get you moving!
The PhysioStep Cross Trainers gives you an easy and effective low impact total body workout. It combines a stable and stress free recumbent sitting position, with the natural feeling of walking. The innovative Linear Stepping Motion is incredibly smooth and easy on your joints.
The PhysioStep Cross Trainers has a large, oversized "ultra comfortable" swivel seat that adjusts easily and fully rotates making this unit easily accessible for people with low mobility. Other features include a low profile walk through design & ergo grip handles to work your arm and core muscles. The fully adjustable arms, seat, and seat back accommodate a wide range of users.
FitnessZone® is the premier fitness superstore on the Internet for PhysioSteps. We carry a wide selection of top quality and reliable home and commercial equipment. The FitnessZone® superstore offers the largest selection of self-powered, manual, electric, wireless heart rate monitored, programmable, and compact PhysioSteps at the best prices on the Internet. PhysioSteps are still considered a very good piece of exercise equipment to own. Because of such a intense, calorie burning exercise the they will always be a good purchase to make for your home fitness center. We offer such a good selection of PhysioSteps at the best prices so you don't have to waste time searching for a lower price.