VibePlate Yoga Plate
Product Code: vibeplate-yoga-plate
Price:
$3,595.00
Need Expert Advice? Our friendly and knowledgeable staff is ready to help you. Call us now at 1-800-875-9145!
VibePlate Yoga Plate
Meaning "to join" in Sanskrit, yoga is a stretch-style, physical activity that combines exercise, meditation and breathing into one effective workout. Yoga is an ancient method of performing unique stretching exercises, holding certain body positions for an extended period and learning how to do deep-breathing to optimize the physical and psychological benefits of yoga.
With VibePlate Yoga Plate you'll get the results you are looking for without being forced into a difficult or time consuming workout. Through the Yoga Plate and the principles of fitness you work up to 95% of the muscle fibers while you exercise. This near-total muscle experience translates into a high-intensity exercise without over stressing your body or causing pain.
A low-impact exercise that anyone can do, regardless of physical limitations or age, yoga's main goal is to establish balance and harmony between your body and mind. By engaging in specific poses and motions to relax and energize you, yoga offers hundreds of poses you can do while using VibePlate's vibration yoga plate.
Yoga vibration training not only strengthens your muscles and improves your brain power, but it also boosts your lymphatic system. It promotes circulation of the lymph fluid through all lymph node channels. Your body doesn't pump lymph fluid as it does blood. Contracting and stretching skeletal muscles through yoga poses assists in inducing the flow of lymph fluid. Transportation of lymph fluid is vital to eliminate bacteria or viruses that may make you sick. In addition, the deep breathing you do while performing yoga may also enhance your lymphatic system health.
These gentle vibrations of the Yoga Plate stimulate the muscles, cells, lymphatic system and even bones and soft tissues in the body.
Just 15 minutes of using the Yoga Plate refreshes your energy, stimulates your circulation and helps your body excrete toxins by stimulating lymphatic drainage.
Call 1-800-875-9145 to speak with one of our friendly agents with any questions you may have about the VibePlate Yoga Plate or any of our WBT.

Vibration training is a revolutionary way to shorten training sessions and gain faster. The vibrations increase circulation to provide faster warm-up and improved flexibility.
Great for in-season training. Vibration training is suitable as a replacement to weight training during the season when it is necessary to keep athletes in top condition and injury free throughout the season. Just doing exercises on the VibePlate® is a strength training program in itself. With the VibePlate Platform 100% of the muscles are exercised, compared to 40% in a conventional training session.
The "more is better" principle does not apply to vibration training. The added value of the VibePlate® has improved training quality and effectiveness, so you can shorten your sessions and recover more quickly afterwards.
In A Nutshell with Vibeplate Trainers
See gains up to two times faster.

Improves muscle strength.

Improves performance.

Improves coordination.

Increased explosive strength.

Increased acceleration power.

Increased stamina.

Allows for greater flexibility.

Increases range of motion.

Advances muscle response.

Faster recovery of muscle pain and soreness.

Increased production of repair and human growth hormones.

Improves circulation.

Reduces strain on tendons.

Promotes joint mobility.

Relaxes muscles.

Increases metabolism.

Increases bone density.

Strengthens bone tissue

Feeling Rejuvenated – In studies, it has been shown that WBV training increases blood flow, increases production of growth hormone and decreases levels of cortisol (stress hormone). Your muscles act as a pump, releasing toxins built up in your body to relieve muscle soreness and tension. When set to Massage Mode, the VibePlate XL can provide an exhilarating massage.
Increase Muscle Strength – Set the VibePlate XL for 30 seconds at a frequency of 30 Hertz, your muscles will contract 900 times. Similar to doing 900 squats in 30 seconds, and you won't feel the stress in your knees. You can experience a total-body strength workout to tighten and tone in a fraction of the time it takes for a traditional strength training session.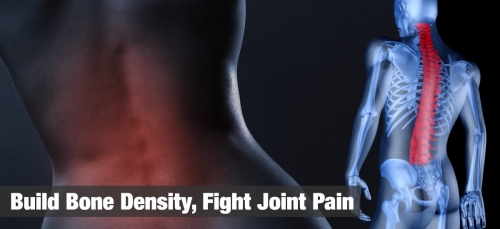 Increased Flexibility – WBV training helps to lengthen and strengthen your muscles and tendons for improved flexibility. When used before a traditional workout, stretching on the VibePlate XL gets the muscles ready to work out and helps to prevent injury. After exercising, stretching on the VibePlate XL helps muscles to release built-up lactic acid to decrease soreness and help rejuvenate and repair muscle.
Combat Osteoporosis – Studies have found that WBV training helped increase muscle strength in postmenopausal women and increase bone density.
Increased Metabolism – With the increase in blood flow, your body can more efficiently eliminate waste and better consume nutrients.
VibePlate Yoga Plate Specifications
The VibePlate Yoga Plate boasts an impeccable design. with 2 consoles and a large platform for workout comfort this high-performance machine will provide smooth, consistent operation. – a must for any modern Facility setting itself apart from its competitors.
| | |
| --- | --- |
| Dimensions | 24 x 72 |
| Capacity | 2400 lbs |
| Amplitude | 2 mm |
| Frequency | 10-60 hz |
| Vibration Form | Vertical |
| Weight | 250 lbs. |
This VibePlate Yoga Plate model provides the best option if you're interested in lying down on the platform. Relax your back and stomach muscles while our revolutionary vibration technology massages your muscles, and stimulates your muscular and skeletal systems.
The VibePlate Yoga Plate is also great for fitness centers or home gyms. Now you can sit or lie down and fully stretch your stomach, back and leg muscles while remaining completely on the VibePlate.
This triple-wide VibePlate Yoga Plate is like owning 3 VibePlates for less than twice the price!
VibePlate® Yoga Plate Warranty
Frame: LIFETIME, Parts: 2 Years
Order your VibePlate Yoga Plate from FitnessZone.com today!
Customer Ratings & Reviews
Be the first to rate this item!