First Degree Viking 3 AR Rower
First Degree Viking 3 AR Rower
Product Code: first-degree-viking-3-ar-rower
Price:
$1,699.00
Need Expert Advice? Our friendly and knowledgeable staff is ready to help you. Call us now at 1-800-875-9145!
first-degree-viking-3-ar-rower
The range of variability with the First Degree Viking 3 AR Rower is genuinely huge and can satisfy the needs of all users from the smallest lightweights to elite heavyweight athletes.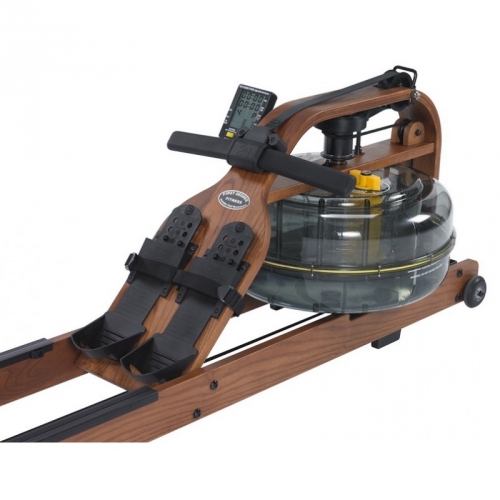 Rowing with the Viking 3 AR Rower is an excellent form of exercise; good for your health and can be great fun as well. There is an ever growing body of scientific evidence demonstrating that regular physical exercise lowers the risk of many diseases and improves health. Benefits to a person's health have been shown to come from as little as 30 minutes of aerobic exercise three times per week.
Rowing is one of the few non-weight bearing sports that exercises all the major muscle groups, including quads, biceps, triceps, lats, glutes and abdominal muscles. Rowing improves cardiovascular endurance and muscular strength.
he First Degree Viking 3 AR Rower stands ready to become what you need it to be to get you where you want to be. The Viking 3 AR Rower will help you achieve a rapid path to good health, physical fitness and the body you really want and allow you to strengthened every part of your body for the way you want to live.
Cardio-respiratory exercise enhances your lung's ability to provide oxygen to the blood and the heart and thus to the rest of your body. A lack of cardio-respiratory fitness is closely linked to heart disease. The good news is that cardio-respiratory fitness can be improved very quickly and without being too time consuming. Rowing is an excellent way to improve cardio-respiratory fitness and give you a major health boost.
"Simplified assembly and virtually maintenance free. The solid construction of the First Degree Viking 3 AR Rower makes this perfect for any application – home or health club."
The Viking 3 AR Rower has the best emulation, with the sensory stimulation of the sight, sound and feel of real on-water rowing."
Low impact, non-jarring whole body cardio-respiratory workout.
Home / Light Commercial use warranty
Don't wait call 1-800-875-9145 to chat with one of our fitness advisors with any questions you may have about the First Degree Viking 3 AR Rower and let us help you get on the road to a bigger, faster and stronger body.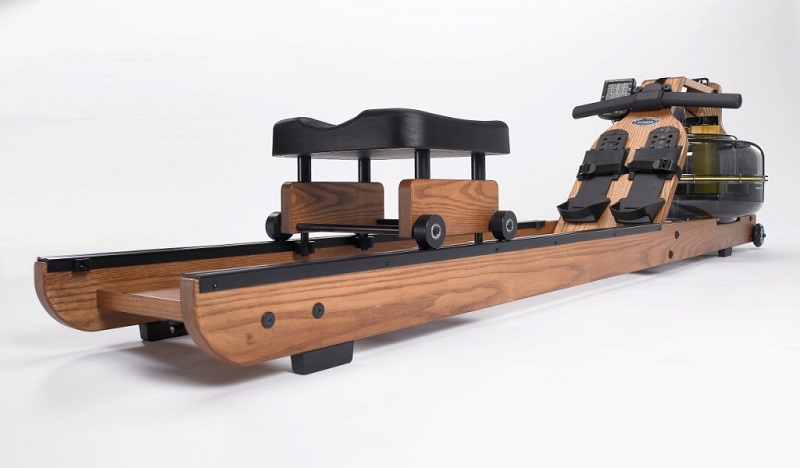 First Degree Viking 3 AR Rower Features
TANK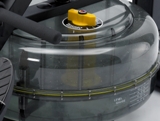 – Adjustable Fluid Resistance, from feather-light to Olympic sprint at the turn of a dial.
– "No dead spots. Unique triple bladed impeller and baffled tank internals deliver instant catch and consistent resistance throughout the whole stroke."
Monitor
– "Multilevel Computer complete with USB port displays: Time, distance, 500M split time,
strokes per minute, calories per hour, watts and heart rate."
Footboard
– "Height Adjustable footplates and straps to ensure optimal foot placement and
comfortable rowing position."
Handle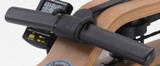 – Durable belt drive – smooth, clean, quiet and again maintenance free.
– "Deluxe ergonomic handle allows comfortable grip and minimised strain on forearms, wrists and hands."
Frame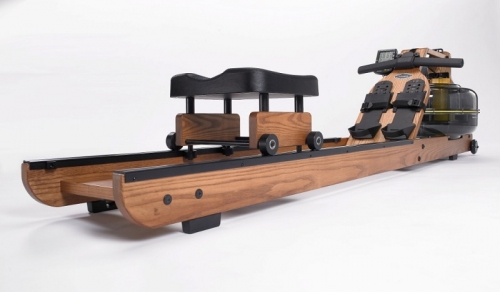 – "Ethically produced from solid American Ash construction."
First Degree Viking 3 AR Rower Specifications
Upright Storage – 55 x 54cm (22 x 21″)




Product size – L 2135mm (84″) x W 550mm (22″) x H 540mm (21″)




Max User Weight – 150kg (300lb)

Box 1:

870mmx572mmx570mm (34.25 x 22.51 x 22.44″)




Net Weight: 24.5kg (54.0lb)




Gross Weight: 29.0kg (63.9lb)




Cubic Metres 0.2837 (10.02 cubic feet)

Box 2:

2230mmx162mmx80mm (87.79 x 6.37 x 3.15″)




Net Weight: 8.2kg (18.0lb)




Gross Weight: 9.2kg (20.3lb)




Cubic Metres 0.0289 (1.02 cubic feet)
Order your First Degree Viking 3 AR Rower from FitnessZone.com today!
Customer Ratings & Reviews
Be the first to rate this item!