651 Kids Group Package w/15 Bikes Elementary (656 Style)
651 Kids Group Package w/15 Bikes Elementary (656 Style)
Product Code: 651-group-kids-package-w-15-bikes-elem-656
Price:
$19,995.00
Need Expert Advice? Our friendly and knowledgeable staff is ready to help you. Call us now at 1-800-875-9145!
651 Kids Group Package w/15 Bikes Elementary (656 Style)
GROUP CYCLE PACKAGES (Call 1-800-875-9145)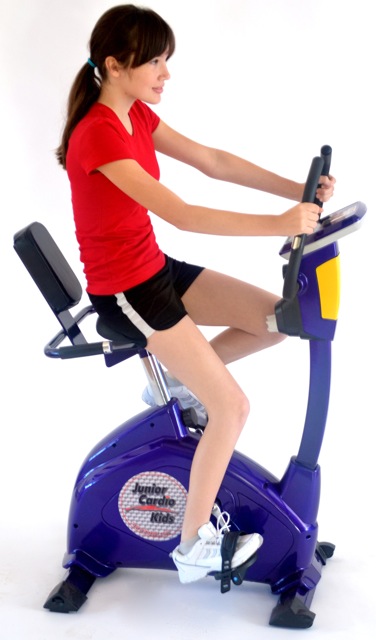 (651 Package) Junior Kids Group Cycling Program

Item 656 ($15,700.00) Junior includes 15 Bikes
656 Cardio Kids Semi-recumbent Bike The next size up from our Elementary Bike this unit is best suited for children from ages 9 to young adult. Built for commercial high use applications it can handle children of any weight! The computer and magnetic tension system is simple to use and provide feedback for calories time speed distance. The computer accurately displays the heart rate of the user through contact heart rate located on the machines handles.
Junior Model 656: Age 9-young adult (L=36" W=36" HT =60")
Product Weight: 130lbs
Call 1-800-875-9145 to speak with one of our fitness advisors with any questions you may have. Go to FitnessZone.com today to order the Cardio Kids Fit 656 Semi-Recumbent Jr.
| | |
| --- | --- |
| Cardio Kids Fit 656 Semi-Recumbent Jr | |
Order your Cardio Kids Fit 656 Semi-Recumbent Jr from FitnessZone.com today!
Customer Ratings & Reviews
Be the first to rate this item!