Body-Solid Leg Press Hack Squat Machine GLPH1100
Get It In 2-5 Days
Body-Solid Leg Press Hack Squat Machine GLPH1100
Product Code: Body-Solid-GLPH1100-Leg-Press-Hack-Squat-Machine
Price:
$1,425.00
Ratings Snapshot
Would recommend this product.
Need Expert Advice? Our friendly and knowledgeable staff is ready to help you. Call us now at 1-800-875-9145!
Body Solid GLPH1100 Leg Press Hack Squat Machine
We offer Military, Law Enforcement & First Responder Discounts!

Call or Chat For Best Deal!
We want your business!
Body Solid engineers knew that the best way to build an explosive lower body, and stay that way, would be to make your workouts incredibly Powerful... Comfortable... and Safe. As you work your quads, glutes, and calves, the engineered smoothness of the Body Solid GLPH1100 Leg Press Hack Squat Machine spares your bones and joints. Three lockout positions are under the user's control throughout the exercises and provide user safety and the option of different start/stop positions. Order your Body Solid GLPH1100 Leg Press from FitnessZone today!
Olympic style plates only. Weight plates optional.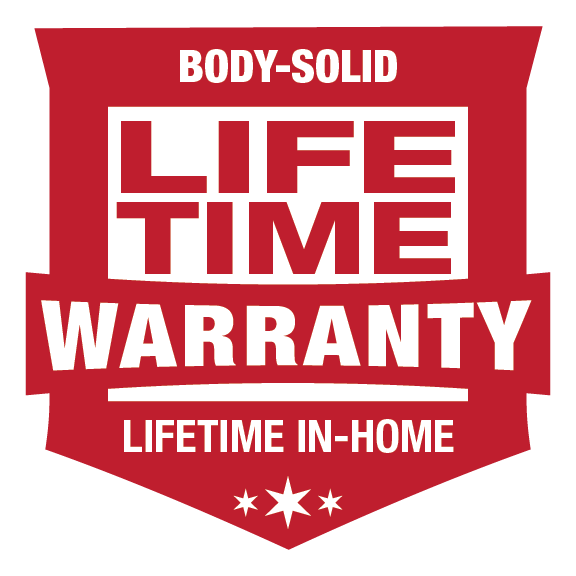 The Body Solid GLPH100 Leg Press/Hack Squat features a Lifetime Warranty for in-home, personal usage. Pads, pulleys, cables, frames, and everything in between is covered for as long as you own the equipment. Period.
Body Solid GLPH1100 Leg Press Hack Squat Machine Features:
Quad track roller system operates smoothly and distributes weight evenly.

Both back pads utilize a quick flip-and-lock mechanism.

Extra-heavy gauge Diamond Plate foot platforms for both Leg Press and Hack Squat positions.

Easy-access under-carriage plate load system.

Extra heavy-duty 2"x 4" 11-gauge steel mainframe minimizes torsional flex for maximum strength and stability.

Ultra-tough, double-stitched DuraFirm! Back and Shoulder pads are 4" thick and contoured for maximum support of the lower back and shoulder areas.

Three lockout positions for user safety and convenience.

Capacity of 1,000 lbs.

2" dia. x 11.75" L Weight Horns

3 safety lockout positions

Ideal for home and ligjht commercial use
Body Solid GLPH1100 Leg Press Hack Squat Machine Specs:
Assembled Weight: 340 lbs

Assembled Dimensions: 83"L x 34"W x 56"H
Body Solid GLH1100 Leg Press Hack Squat Machine Warranty:
In-Home Lifetime

Light Commercial
Body Solid GLPH1100 Light Commercial Warranty
BODY-SOLID warrants the Light Commercial Warranty as follows:
LIFETIME: Frame & Welds
3 YEARS: Pulleys, Bushings, Bearings, Hardware, Plates, Guide Rods
1 YEAR: Cables, Upholstery, Grips (Normal Wear)
Order your Body Solid Leg Press Hack Squat
Machine GLPH1100 from FitnessZone.com today!
Customer Ratings & Reviews
Ratings Snapshot
Would recommend this product.
Would recommend this product.
Durability issues
Buxhux
Location: Liberty NY
Date: February 11, 2023
Bought this same machine 14 years ago. It has been a good machine. However recently the small side rollers have dry rotted and the rubber fell off. Also the side rail cracked and the bottom lip, where the rollers track up and down, separated. Since I am a welder, I disassembled the whole thing and replaced the rollers and welded and braced the bottom of the rail. Now it works well again.
Related Products