Fitnex XE5 Kids Elliptical
Fitnex XE5 Kids Elliptical
Product Code: Fitnex-XE5-Kids-Elliptical
Price:
$1,299.00

Need Expert Advice? Our friendly and knowledgeable staff is ready to help you. Call us now at 1-800-875-9145!
Fitnex XE5 Kids Elliptical
Good lifestyle habits starts at home and the XE5 will teach your kids a healthy lifestyle at a young age. The Fitnex XE5 elliptical is a great way to offer a cardiovascular and strength-building exercise that increases your kids metabolism for more efficient calorie and fat burning. Your kids will enjoy making exercise a part of their everyday life.
The Finex XE5 elliptical is easy to operate, simple, strong, and low maintenance. Displays Time, Speed, Distance, and Calories. A Smooth ellipse movement, with manual resistance adjust against a flywheel offering long life and minimal service. The XE5 provides the low impact cardio exercise that will fit into any school environment, and yet offer a product that will survive.
Call 1-800-875-9145 to speak with one of our fitness advisors with any questions you may have. How do we put a price on our kids overall wellnes and their future - Go to FitnessZone.com today to order the Fitnex XE5 Kids Elliptical and let's give our kids the advantage they deserve.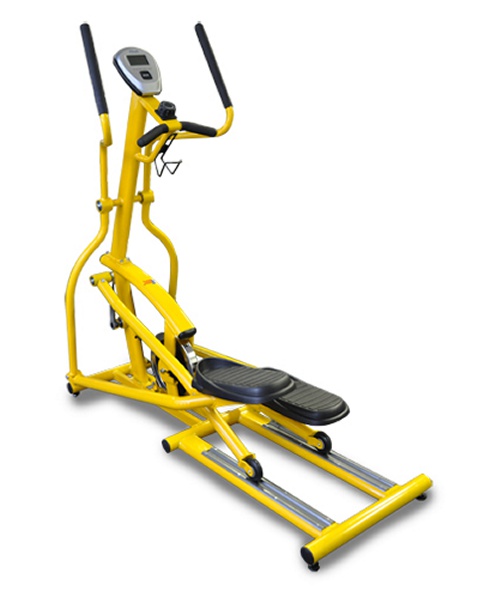 Fitnex XE5 Elliptical Features:

• Display – Time, Speed, Distance, Calories(powered by 2 double AA's) LCD size(1.25" tall x 3"wide)
• Stride = 17 "
• Flywheel with Manual Adjust Resistance.
• Roller Bearings used at all major points.
• Dimensions:57" Long x 21.5"Wide x 57.5" Tall
• 3" Oval tubing used in main support structure
• 1.75" Round tubing holding Footpads and attaching to crank arms
• 1" round tubing Handle Bars
Order your Fitnex XE5 Kids Elliptical from FitnessZone.com today!
Customer Ratings & Reviews
Be the first to rate this item!