Prism Dual Overspeed Trainer 20yds
Prism Dual Overspeed Trainer 20yds
Product Code: prism-dual-overspeed-trainer-20
Price:
$145.00
Need Expert Advice? Our friendly and knowledgeable staff is ready to help you. Call us now at 1-800-875-9145!
Prism Dual Overspeed Trainer 20yds
The Dual Overspeed Trainer is a proven neuromuscular training tool. By applying assistance to an athlete's sprint, increased stride rate and length are "learned" for use in non-assisted situations.
Used by 2 athletes to perform tow sprints or by a single athlete when secured to a goal post. Includes two fully adjustable waist belts.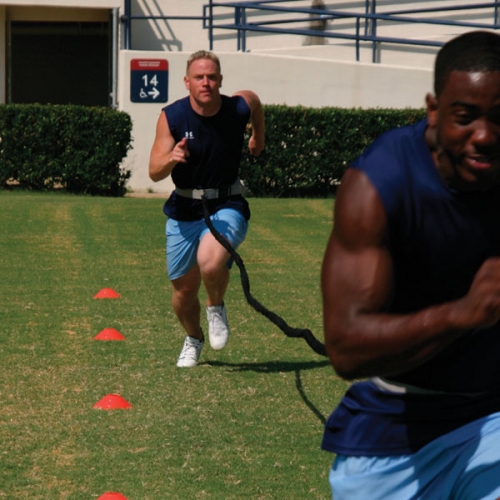 Order your Prism Dual Overspeed Trainer 20yds from FitnessZone.com today!
Customer Ratings & Reviews
Be the first to rate this item!